Divers have discovered the complete rudder of the 250-year-old warship HMS Invincible on the bed of the Solent.
The first HMS Invincible was captured from the French Navy in 1747 and sank off the coast of the Solent in 1758. The wreck was discovered in 1979 by a local fisherman.
Archaeologists and divers from Bournemouth University and the Marine Archaeology Sea Trust began excavating the wreck in 2017, but her rudder was never found. It is believed to have parted from the main stern and floated off as the ship ran aground.

Now, though, a team led by Bournemouth University have found it, lying 60m from the wreck site. The rudder is complete from top to bottom and is over 11m long.
Dr Dan Pascoe, archaeologist at Bournemouth University, said: "We have conducted several routine surveys of the seabed, and had previously noted an anomaly in the sand, which I suspected could have been the rudder.  
"Since then, natural erosion of the sand has revealed more of its secrets and our divers have finally been able to confirm where it has been hiding the missing piece of the puzzle."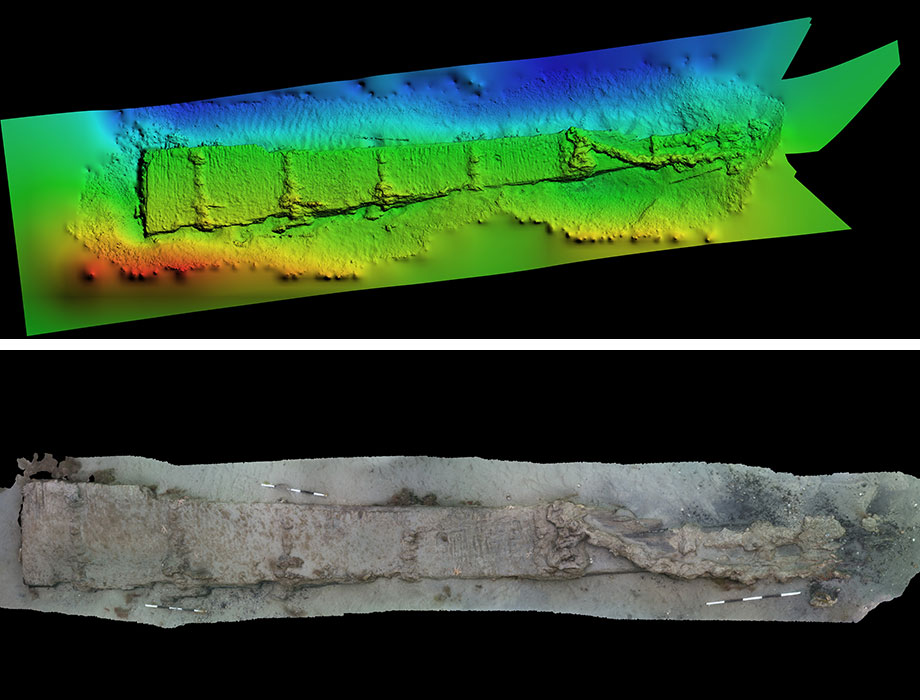 Whilst the rudder is in very good condition, there is risk that it could deteriorate now it is exposed to the elements in the sea, however recovering and conserving it on land would need financial investment.
Dr Pascoe explained: "In the short term we are going to bury it with sandbags to protect it from further erosion, then longer term our team are looking into whether it can be brought to the surface and preserved safely."