HMS Queen Elizabeth's crew were welcomed back to their home base of Portsmouth after sailing 49,000nm to the Indo-Pacific and back.
Royal Navy's flagship aircraft carrier HMS Queen Elizabeth returned to Portsmouth after her global seven month maiden operational deployment leading Carrier Strike Group 21. HMS Defender and HMS Diamond also returned to Portsmouth, while HMS Richmond arrived in Plymouth. In total 3,700 personnel from nine ships, a submarine, five air squadrons and a company of Royal Marines will arrive home in time for Christmas having departed the UK in early May.

Defence Secretary Ben Wallace said: "The personnel and their families have made considerable sacrifices to make this deployment the success it has been. We thank them for all their efforts in strengthening our relationships with our allies and partners around the world."
Families and friends gathered in Portsmouth to meet their loved ones. 25 of those deployed on CSG21 met their babies who were born in the last seven months for the first time.
Able Seaman Thomas Corby (First deployment in the Royal Navy) said: "The thing that I am most looking forward to when I get home is being able to hug my grandparents again for the first time in nearly two years owing to COVID and the deployment. The highlight of the deployment for me was meeting the Prime Minister and talking him through how we drive the ship."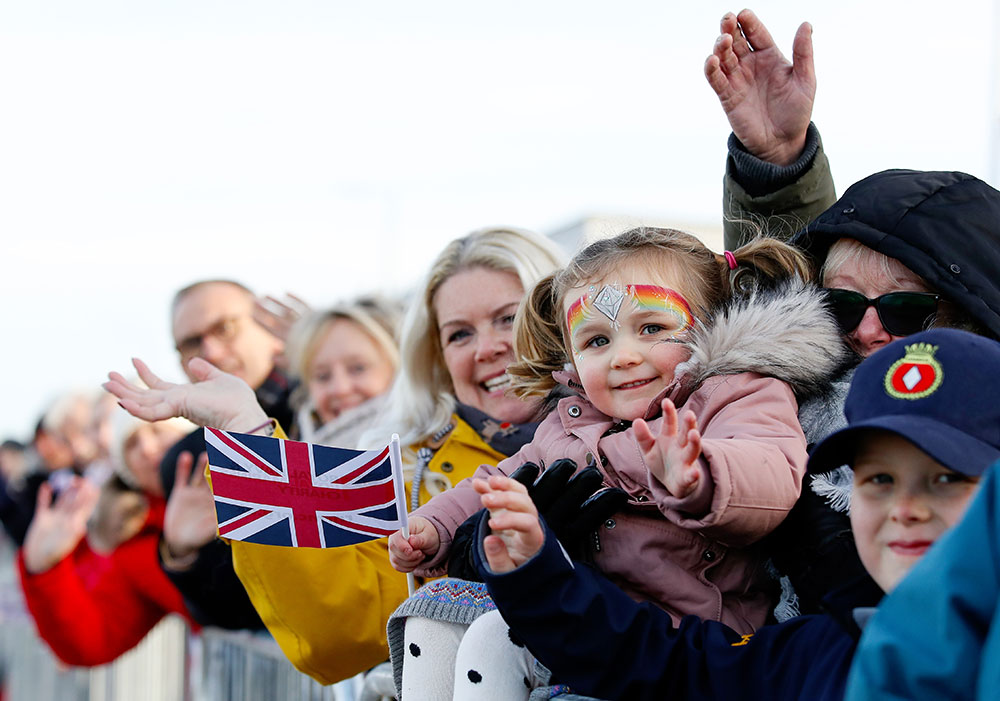 The Carrier Strike Group sailed across three oceans and five seas, cumulatively covering around 500,000nm. The group has engaged with 44 countries, strengthening partnerships with allies including Australia, Canada, New Zealand, France, Greece, Israel, India, Italy, Japan, Oman and the Republic of Korea.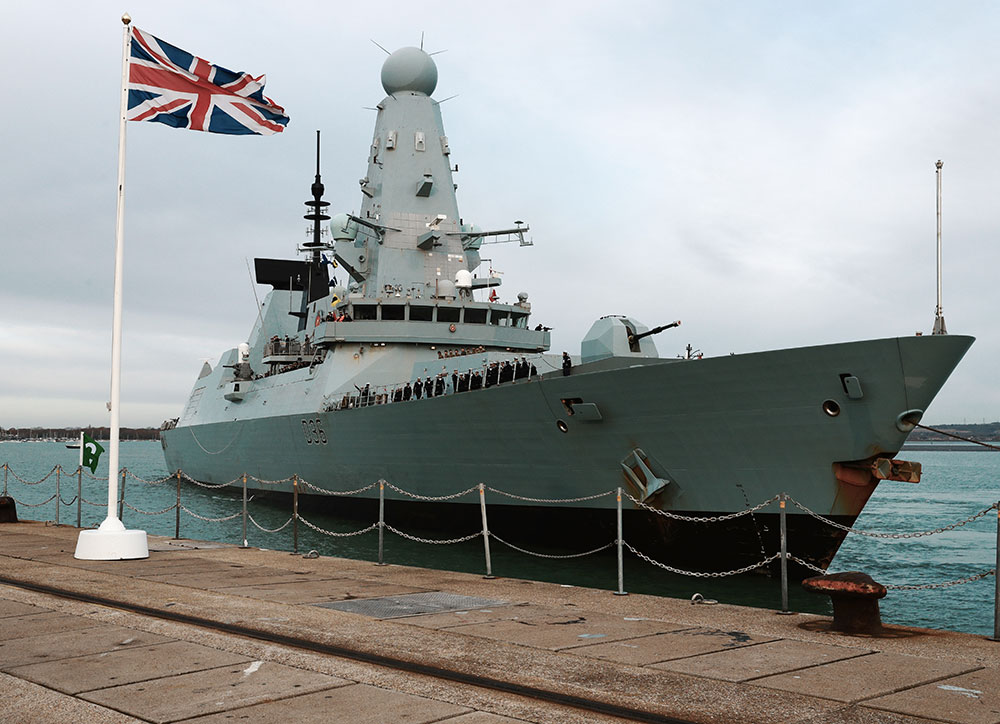 Chief of the Defence Staff Admiral Sir Tony Radakin said: "Throughout the past seven months HMS Queen Elizabeth and her Strike Group have been furthering the UK's interests and strengthening our partnerships around the globe. With involvement from across the Armed Forces, and our allies integrated throughout, this deployment has been a truly joint, truly international endeavour, which represents the very best of Global Britain."