Thousands of sailing and watersports fanatics from across the UK came together at Farnborough International this weekend (26 –  27 February) for the new-look RYA Dinghy and Watersports Show, presented by Suzuki.
"It was a new beginning for the show, and we were delighted to welcome over 7,000 visitors. After moving the event online last year, it was brilliant to be finally opening the doors for a live event in our new venue," said RYA Director of Sport Development, Rob Clark.
"The atmosphere was buzzing as visitors browsed the boats and watersports equipment, took part in the interactive sessions and got involved in the expert talk sessions. It was great to see people catching up with old friends and just getting excited about spending time on the water this year. Once again, we really appreciate the support from our title sponsor Suzuki."

Featuring dinghy sailing, windsurfing, wingsurfing & foiling and paddleboarding, the show was officially opened by Olympic gold medallists Dylan Fletcher and Eilidh McInytre.
The three stages (Suzuki Main Stage, Knowledge Zone and new Watersports Stage) attracted crowds with popular talks including British Sailing Team Tactician Mark Rushall, windsurfing expert Peter Hart and record-breaking paddler Brendon Prince.
New for 2022, the show welcomed a range of watersports and was the perfect opportunity to launch the new RYA Wing training scheme, the latest watersports craze which uses a handheld wing to propel a board on the water.
Once again Sailors Corner was the place to be to meet sailing heroes including Sail GP's Matt Gotrel and members of the British Sailing Team. The SailGP VR headset experience was a popular choice for all ages with visitors competing against eSailing Champion Mike O'Donovan on Virtual Regatta.
Prizes and awards were celebrated throughout the weekend as Budworth Sailing Club were crowned RYA and Yachts and Yachting Club of the Year 2022 and International Canoe, Sleeping Tiger was named winner of the Concours de'Elegance Trophy for 'boat of the show'.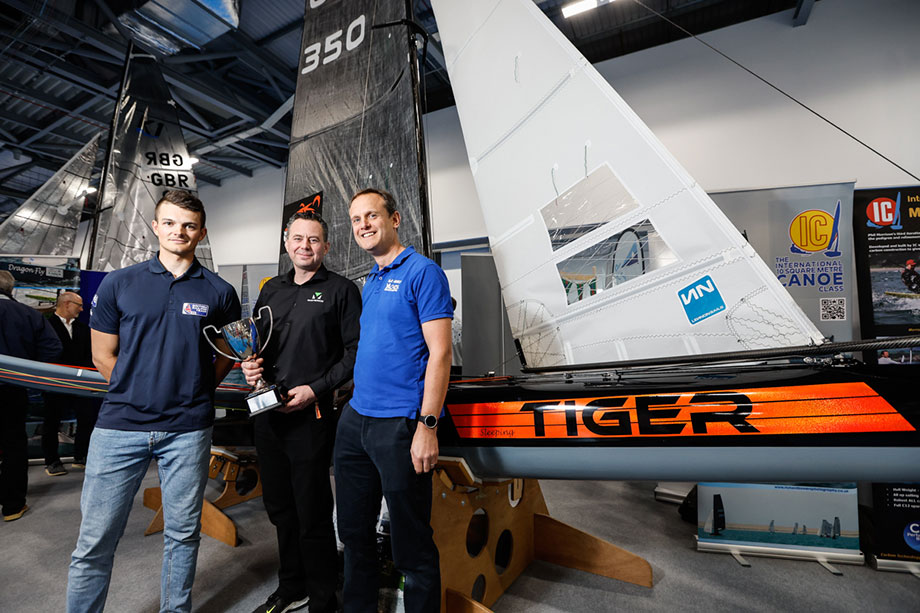 The RYA Musto Youth Awards celebrated the achievements of 10 inspirational young sailors whilst eight sailing clubs and the RYA's OnBoard programme received a combined boost of £185,000 as part of the John Merricks Sailing Trust (JMST)'s Legacy Awards.
Sustainability was high on the agenda and the sixteen successful finalists of The Green Blue University Sailing Sustainability Challenge were welcomed onto the stage for the Challenge's award ceremony and prize draw.
It was also a great success for the exhibitors including boat builders, class associations, clubs and centres and retailers.
Here's what the exhibitors said:
Sea Sure: "It has been a really good weekend, loads of people on the stand, it's been really good to see people after two years of not being at the show and catching up with friends. We've exhibited at the show for the last 25 years- it is one of the main shows we do and one we really look forward to doing."
Suzuki: "We are delighted to be the title sponsor this year. We love the show and once again there's been a great atmosphere- it is a friendly show and the new venue has really built on that. We have spoken to people right round the country and it has been great to showcase our outboards and safety boat packages."
Rooster: "First Dinghy Show post Covid and it has been an absolute blast. It has been great to come back, chat to everyone and have conversations about regattas, events and what kit everyone's wearing! We have had a massive success and we are having a better year each and every time, despite everything that has been going on in the world."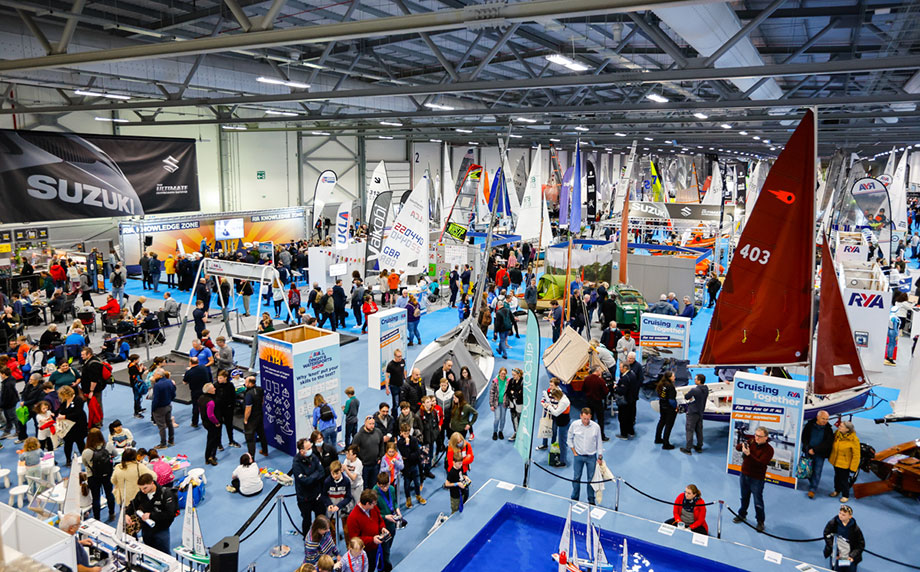 Here's what the visitors said:
"I've not been to a boat show for about 10 years, but I have come today to look into sailing courses for my children. I have had a fantastic day, learned a lot, met lots of people and we have had a fab time."
"We have come up from East Sussex today, we have been coming every year and we just really enjoy seeing that showcase of all the different boats and activities, it is really inspiring. My son also loves seeing all the 'famous people'- his aim is to take as many selfies as he can with the British Sailing Team."
Rob Clark concludes: "Thank you to everyone who came to the show and to all our exhibitors, sponsor and media partners for making it happen. We hope you all enjoyed it as much as we did, and we hope to see you out on the water soon!"