As the nation marks the date Her Majesty The Queen ascended to the throne 70 years ago on Sunday, the RNLI has delved into the archives to re-issue five classic pictures in commemoration of its royal patron's long-standing commitment to the lifesaving charity.
Among them is a picture of 10-year-old coxswain's son Robbie Maiden meeting Her Majesty during her Silver Jubilee celebrations in 1977 when she attended the naming ceremony of Hartlepool RNLI's Waveney class all-weather lifeboat The Scout. Now 45 years later Robbie – just like his dad – is Hartlepool's coxswain but still remembers his meeting with Her Majesty fondly.
"It was a very proud day for me and one that I still remember despite being just 10-years-old,'" he said.

"The lifeboat crew had arranged for me to have my own RNLI Guernsey jumper and red woolly hat so I looked like part of the crew. It was such an honour to present The Queen with a book about the RNLI's history. She asked me that day if I wanted to follow in my father's footsteps, the answer was a resounding "yes" and here I am today as the current coxswain."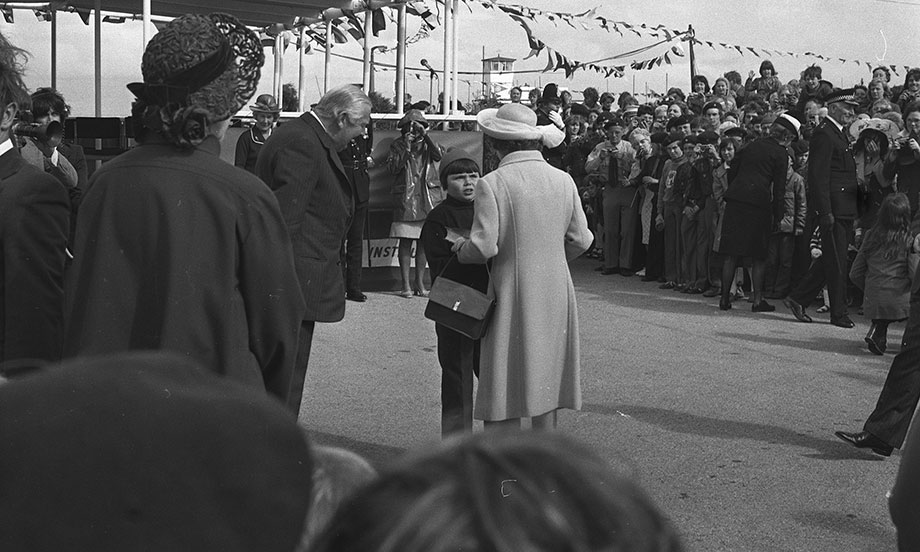 Throughout her 70-year reign, Her Majesty has officially recognised the efforts made by hundreds of RNLI volunteers towards saving lives at sea by awarding them in her twice yearly honours lists. But unofficially, Her Majesty has recognised the efforts of hundreds more volunteers in person during all the RNLI events she has attended over the years.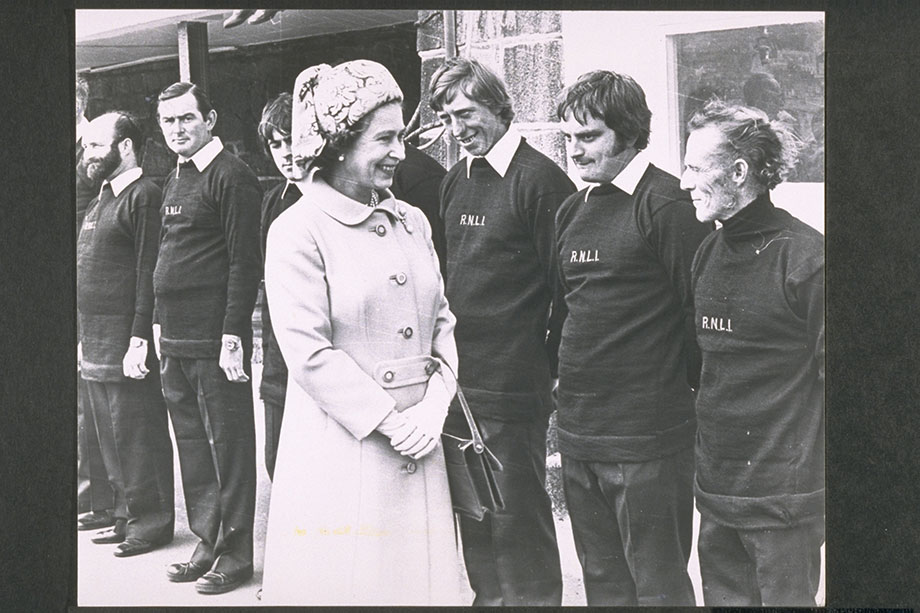 Another of the pictures is from June 1978, when The Queen visited Guernsey. As she prepared to embark The Royal Yacht Britannia, the crew from St Peter Port RNLI formed a guard of honour in their traditional RNLI Guernsey jumpers.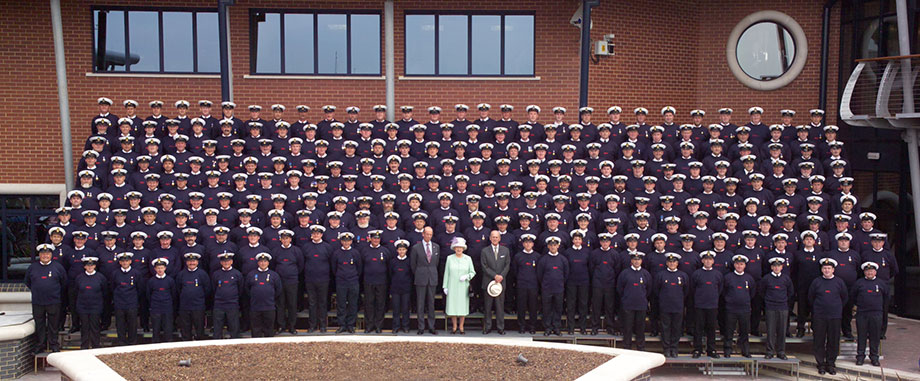 Her Majesty can also be seen during the official opening of the RNLI College in Poole on 28 July 2004. It was the day 233 lifeboat coxswains and senior helms – one from every RNLI lifeboat station across the UK and Ireland – came together in the same place, at the same time, for the first time, to celebrate the auspicious occasion and the picture has become a proud part of the RNLI's near 200-year history.
Joined by HRH The Prince Philip, Duke of Edinburgh, and RNLI President, HRH Prince Edward, Duke of Kent, the royal party were given a tour of the college's training facilities, including a capsize demonstration in the Sea Survival Centre.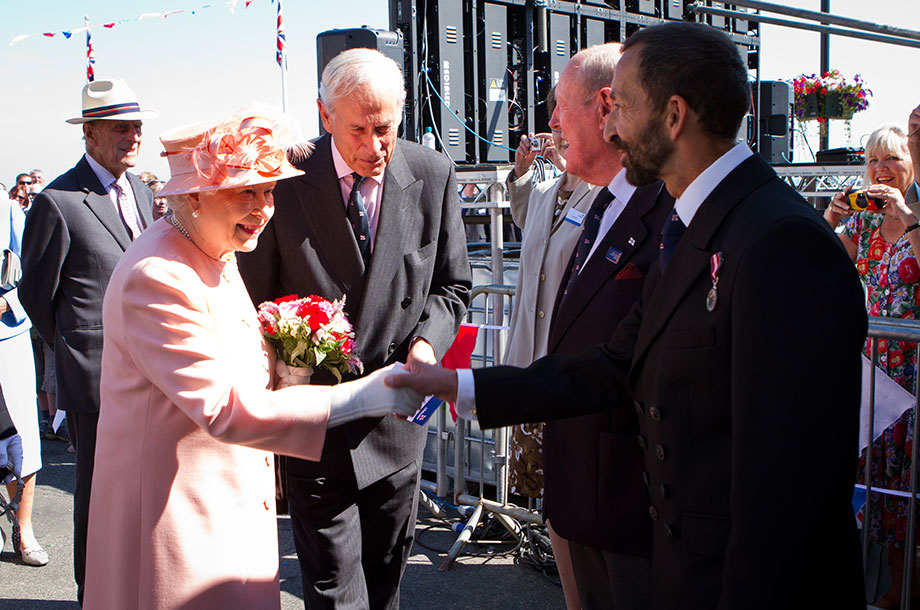 On 25 July 2012, Her Majesty was pictured opening another of the RNLI's lifesaving facilities – Cowes Lifeboat Station. Cowes Lifeboat Operations Manager Mark Southwell, who is shown meeting Her Majesty, said: "I had forgotten to read out my speech when The Queen opened our new lifeboat station. She said: "You're in charge, we're having a lovely time. Don't worry and get back up there and give it a go, no one will realise."'
The crew were delighted when, accompanied by The Duke of Edinburgh, she signed the station's lifeboat maintenance book as coxswain with Prince Philip signing as mechanic!
Her Majesty has named a number of lifeboats including 'her own' in 1993 when she named the Mersey class all-weather lifeboat Her Majesty The Queen. Her Majesty has visited many lifeboat stations during her reign and a picture taken in 2013, her most recent RNLI visit, captures a magnificent smile as she talks to volunteers from St Ives RNLI.
RNLI Chief Executive Mark Dowie has paid tribute to Her Majesty in a message sent to Buckingham Palace.
He said: "On the occasion of the 70th anniversary of Her Majesty The Queen's accession to the throne, all volunteers and staff at the Royal National Lifeboat Institution send our Patron loyal greetings and best wishes."