On Wednesday 20 September Radio X's 'The Chris Moyles Show' were live from his big green luxury 'Prize Dump' tour bus parked outside the charity's lifeboat station.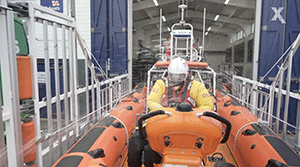 Margate RNLI's Deputy Launch Authority, Lee Button said, 'As part of their on-air radio show, they travel the UK to winners door steps to drop off large prizes before broadcasting from that location the next morning, we were very lucky that Chris Moyles and the team chose to park up and broadcast from our lifeboat station'
'The lifeboat crew got to meet Chris, he was lovely and really interested in our two boats, Dominic Byrne, who's part of the breakfast show even got kitted up in the famous RNLI yellows and went on board our B Class Atlantic 85 whilst on-air'.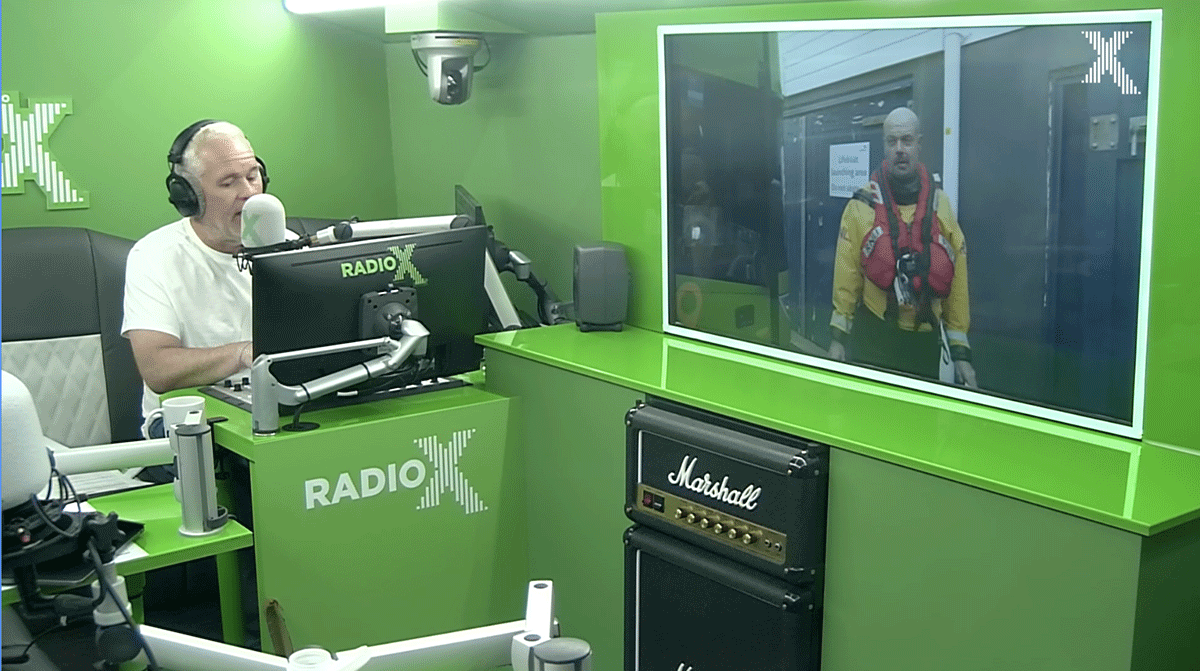 Radio X's Chris Moyles said on air during his breakfast show, 'We are live outside the RNLI in Margate, I've been talking to the crew, they're all volunteers, we've had to park the bus in a certain position, because if there was a shout they need to get the lifeboat out and go and save lives at sea, we'd like to say thank you for your time today so we want to make a £750 donation to the RNLI and also have some gifts for the crew'.
Lee Button added, 'It was a real honour to have the Radio X team join us for the morning, helping us spread water safety messaging and the work our fantastic volunteers do here at Margate RNLI'.