As part of The Tall Ship Glenlee's 125th celebrations the Clyde Maritime Trust welcomes the support of Elaine C Smith as the real-life figurehead for the charity after the ship's own 'Mary Doll'. 
The historic vessel's carved figurehead was named Mary Doll during the restoration, when the Clyde built ship was brought back to the Clyde in the 1990s, after the character played by Elaine in the popular Scottish comedy show Rab C Nesbitt.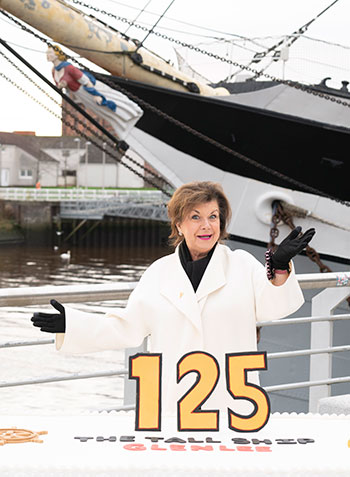 Elaine C Smith, who is currently playing the Fairy Godmother in Cinderella at the King's Theatre, has added her support to the Trust that cares and runs the Glenlee for the benefit of all to enjoy and learn through its unique maritime heritage.

Elaine said: "It is just wonderful. This fantastic organisation that restored the Tall Ship, a charity that worked tirelessly for over 20 years. It is quite an iconic landmark in Glasgow, so I feel really honoured and privileged.  The ship is a great learning tool next to the transport museum and a resource for everyone."
The Glaswegian actor helped welcome a special cake designed by Bakery students from City of Glasgow College ahead of 125th celebrations on 3 December.
Paul Little, principal and chief executive at City of Glasgow College, said: "I am delighted that our talented NQ bakery students have created such a magnificent cake to help celebrate the Tall Ship's 125th anniversary. Our College has a well-established and productive partnership with Clyde Maritime Trust which this valuable student work experience opportunity underlines. On behalf of us all at City of Glasgow College, I wish the Glenlee a very happy anniversary."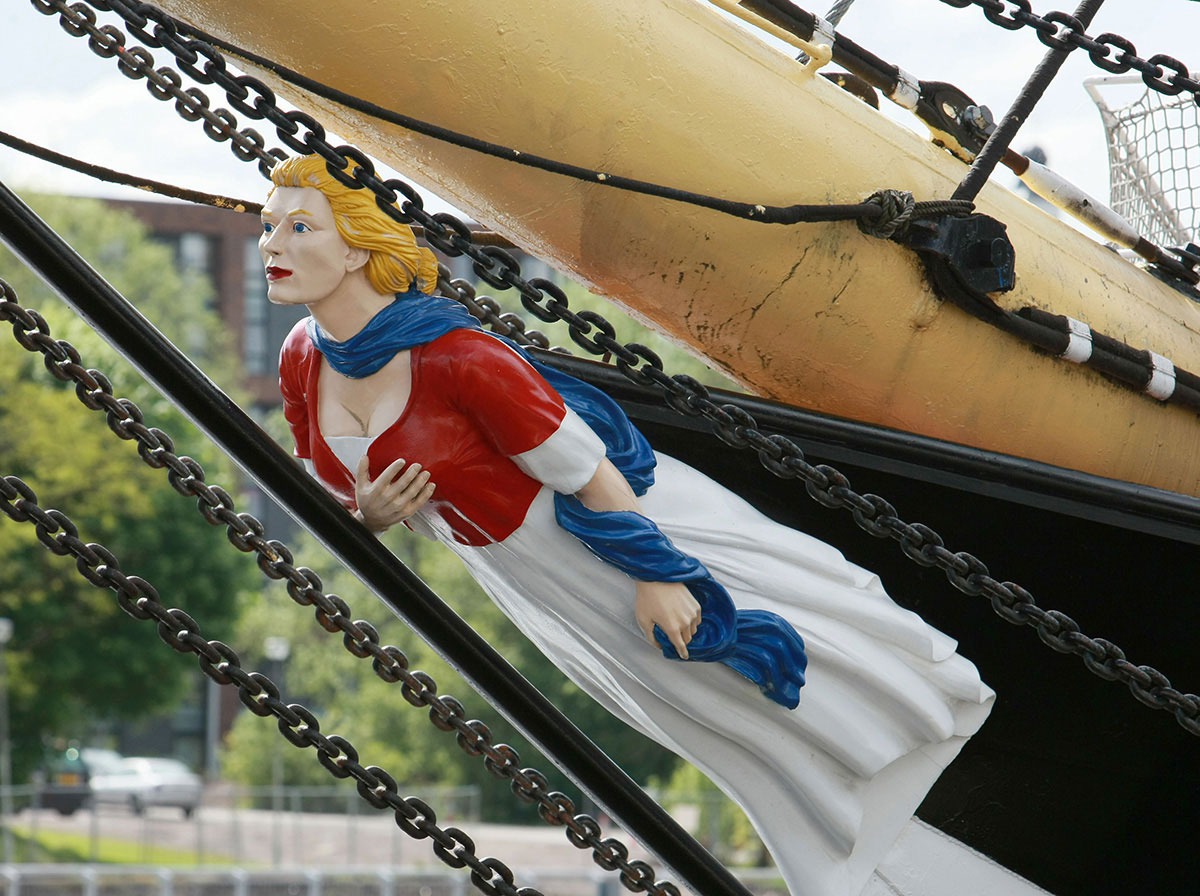 Colin Botfield, Chair of the Clyde Maritime Trust said: "It is brilliant to have Elaine on board as the figurehead for the Trust today, although getting the cake on board maybe a bit harder, it is ginormous!"
"We are very excited to be able to celebrate the 125th anniversary of the Glenlee and look forward to thanking all those who have helped in the on going restoration and maintenance of this historic ship. Between the trustees, volunteers and staff they have all worked tremendously hard over the years to ensure we have this iconic visitor attraction, maritime museum and unique venue space."