AkzoNobel's technical manager, Richard Jennings, has shared a list of top maintenance tips to ensure boat owners can do to help their boat look amazing for the next season.  
Richard highlighted the importance of fresh water washes and fixing paint cracks before 'putting boats to bed' for the winter. He also pinpointed potential pitfalls in a seven-step guide for vessel owners to follow before storing away vessels in October for six months.
Firstly, you should pressure wash the boat to remove growth and dirt but make sure it is not powerful enough to damage the surface.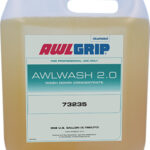 Followed up with a gentle detergent cleaner, such as Awlwash 2.0 (Europe and Asia Pacific) or Awlwash (North America) by AkzoNobel. Regular usage of Awlwash 2.0 and Awlwash will help to prevent dirt and grease build-up.  It is important that you rinse the area again with fresh water using a hose or a less intense pressure wash.
Dry off and remove any standing water using a rubber blade and microfibre cloth to prevent osmosis.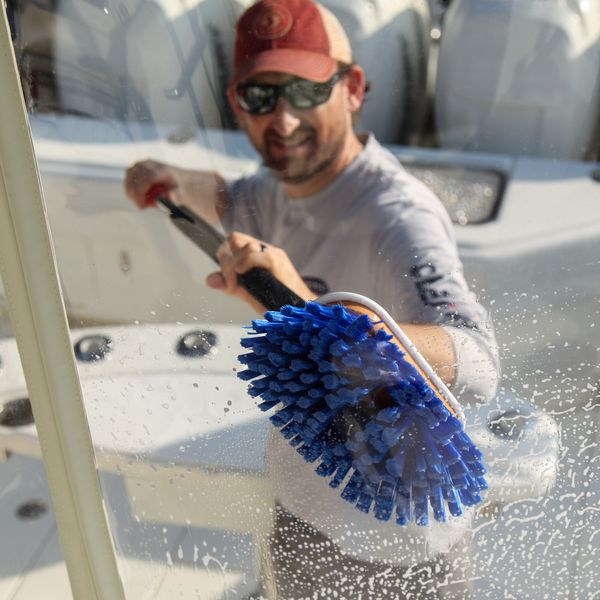 The next stage is to remove any stubborn stains or growth on the coating or substrate using brushes with soft bristles and avoid abrasion pads at all costs.
Check for any cracks to the paintwork or metal substrate and then apply Awlcare, a protective polymer sealer, that polishes to a gleaming shine while containing no harsh abrasives. It will help to stop any moisture seeping in over the winter months.
Aim to use cleaning products that are PH neutral as anything too acidic or alkali can have detrimental effects. Products containing bleach may leave permanent stains, even from splashes, so take extra care if these are being used anywhere. Metal polish, too, will damage painted surfaces, so if one is used, ensure it is fully rinsed off before proceeding with further cleaning.
The final stage is to throw on a cover but be careful in areas with high-winds because the material can become like a 'piece of sandpaper' and damage the surface it is laid over.
Richard concluded: "The more maintenance and care you give your boat before putting it to bed, the better it will look when you unwrap it for the new season. It is vital to fix any cracks for the ultimate protection as moisture will find a way in and cause corrosion during the winter months."
---
Seven-step guide to keeping the winter wow factor 
Pressure-wash boat with fresh water to remove growth and dirt

Use Awlwash 2.0 / Awlwash detergent to prevent dirt and grease build-up

Rinse again with fresh water with a hose or a less intense pressure wash.

Dry off and remove standing water using rubber blade and microfibre cloth

Check any cracks to the paintwork or metal substrate

Apply Awlcare to stop any moisture seeping in over the winter months

Place the winter cover on the boat but make sure it's breathable