GJW Direct is the headline sponsor for Autism On The Water's brand-new 2022 campaign The South Coast Adventure.
In the summer of 2022, Autism On The Water, supported by GJW Direct, are embarking on their biggest adventure to date, bringing their yachts to the south coast of the UK to provide opportunities for people with autism throughout local communities. The sponsorship comes at a crucial time for AOTW as demand for the charity's services is opening up opportunities for it to grow its service provision in the south of England on a permanent basis.
GJW Direct's sponsorship is making a number of new events possible for the charity, as well as funding investment in their two yachts. AOTW's Hunter 707 yacht has been refurbished and provided with new equipment, such as a new suit of sails to increase competitiveness. Meanwhile, AOTW's Colvic Victor 34, "Confidence", has undergone a full refit before starting the journey to the south of England in June.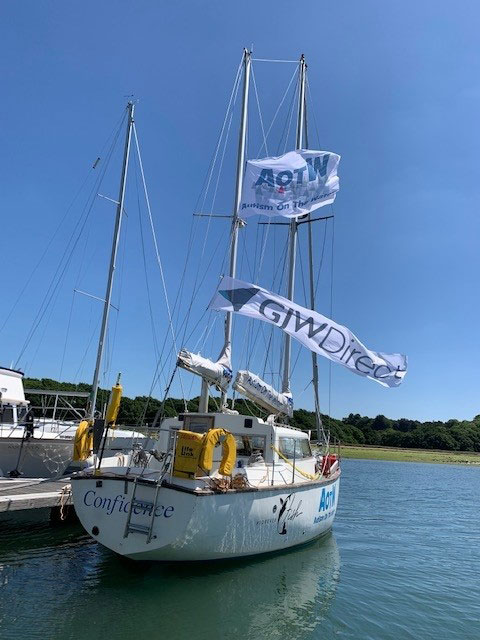 Across the summer both yachts will travel from Scotland to Swanick and operate from the south coast to participate in the celebrated Round the Island Race and Cowes Week regattas. As part of AOTW's work to support those with autism, Confidence will be providing free sailing outings to young people on the autistic spectrum as well as sponsors, supporters and special guests to help raise awareness.
Murray MacDonald, Founding Trustee of Autism On The Water, said: "The partnership with GJW Direct to make the South Coast Adventure a reality is a major moment for Autism On the Water, becoming our biggest ever project.
"We are so grateful to GJW Direct for their incredible generosity in supporting the South Coast Adventure and playing a crucial role in helping those with autism. Every pound invested goes a huge way to making the lives of people across the country happier and more enjoyable.
"We are so excited to bring our work from Scotland down to the South of England, opening the door to a longer-term service in this major part of the country."
Lev Osman, managing director at GJW Direct, said:"We are delighted and proud to be supporting Autism On the Water, a charity that goes above and beyond to help and improve the lives of people with autism.
"We are really excited that Autism on the Water is expanding to provide life changing experiences for children in the South of England, and we look forward to what should be a brilliant and outstanding south coast adventure."
As part of the South Coast Adventure, Autism on The Water will be in attendance at:
Round The Island Race: 25 June http://www.roundtheisland.org.uk/
Classic Cowes Week: 25 June – 1 July https://www.cowesclassicsweek.org/
Cowes Week: 30 July – 5 August http://www.cowesweek.co.uk/