From humble beginnings almost a Century ago, Fox's Marina and Boatyard has established itself as one of the UK's leading yacht refit and repair facilities.
Based on the East Coast in Ipswich, Suffolk, the 15-acre boatyard offers complete in-house services, with teams of skilled engineers and craftsmen, boat handlers, riggers, electricians and fabricators.
Now celebrating its 95th year, Fox's is well known and respected in the marine industry, largely due to years of experience and highly knowledgeable, long-serving staff, offering bespoke refit projects for sailing and motor yachts up to 25 LOA. Skills range from composite repair and modification, through to detailed classic yacht restoration, supported by related services. With two travel lifts, rated to 70T and the latest production and workshop facilities, recent projects have ranged from The Queen's Rowbarge Gloriana and classic MV Havengore, to stateof- the-art carbon racing machines.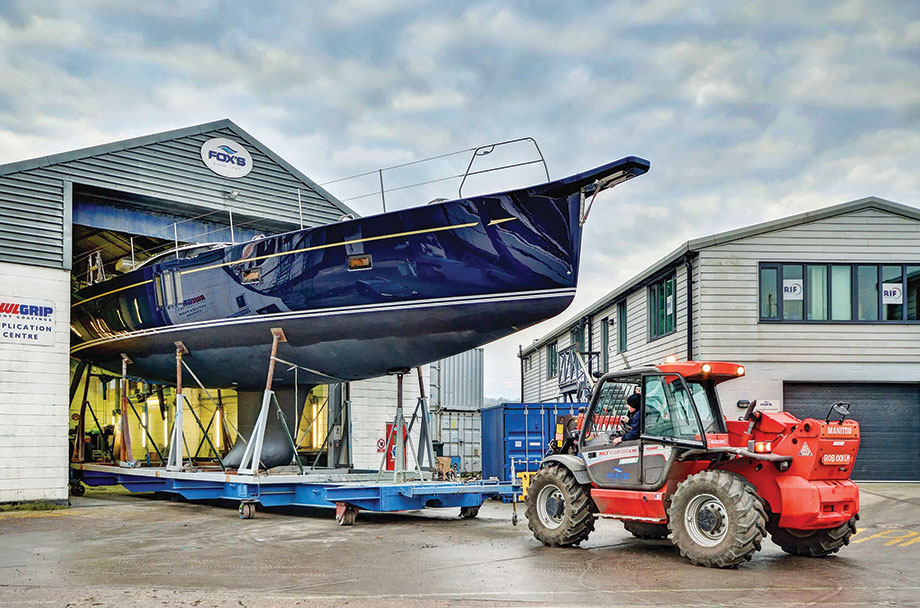 Alongside individual projects, Fox's is a long-standing partner of Oyster Yachts, providing commissioning, rigging and refit of new and pre-owned Oysters. Commissioning and sail trials can be performed safely in all weathers thanks to Fox's location enabling 24hr access to the Stour and Orwell estuaries.
So, what does the future hold for Fox's? Their forward order book is healthy and with demand for marine leisure vessels at all-time high, clients are eager to refit their yachts and protect their investment. The marina and boatyard maintains a continuous programme of improvement and re-investment, but rest assured the core values of service, quality and traditional shipwrighting remain as prevalent at Fox's today as they were 95 years ago.