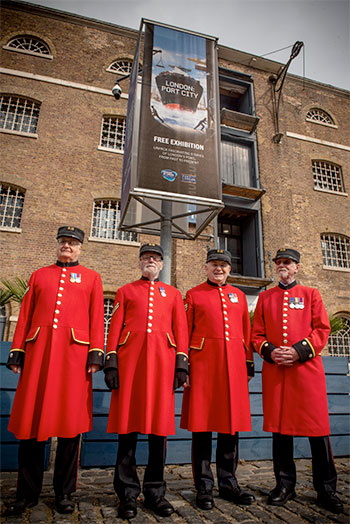 The Museum of London Docklands welcomed a group of Chelsea Pensioners on a tour of its major exhibition London: Port City . 
Developed in partnership with the Port of London Authority, London: Port City traces more than 200 years of extraordinary experiences and intense activity on a river that has always been essential to the city's survival. The exhibition includes oral histories, scents and captivating images from the docks. It explores its influence on language and culture and examines the truths about Empire that underpin the Port's prosperity. From our morning coffee to the construction of our homes, the exhibition also looks at its ongoing role handling over 50m tonnes of cargo and receiving 12,000 commercial vessels each year.
---
London: Port City is open until 8 May. Find out more about the exhibition here.