The Southampton International Boat Show is delighted to welcome Captain Sandy, star of the hit series 'Below Deck Mediterranean' – available to stream on Hayu – to the Show on Thursday 21 September and Sunday 24 September as she returns to the UK for her 'Captain Sandy Live' tour, following her hugely successful one-night West End engagement last year.
Ahead of her 'Captain Sandy Live' appearances at the Lighthouse, Poole (21 September) and MAST Mayflower Studios, Southampton (24 September), Captain Sandy will be visiting the show where on both days she will take part in a VIP Meet & Greet, give a short talk and interview on the Foredeck Stage (10.45am – get there early to grab a seat) and be signing copies of her book 'Be The Calm or Be The Storm' which will be available for purchase at the Show.
Lesley Robinson, CEO, British Marine, the team behind the Southampton International Boat Show said: "We are delighted that Captain Sandy is able to join us at the Southampton International Boat Show this year and taking the time to join us on the Foredeck Stage as well as offer a book signing for our visitors.

"As an inspirational leader and with such passion for the marine industry, I for one look forward to listening to her talk and I am sure our visitors will be enthralled by her tales."
James Quaife and Robin Rayner from New Frame Productions said: "We are delighted to be collaborating with the Southampton International Boat Show whilst bringing the tour of Captain Sandy Live to both Southampton and Poole this September. It is the perfect opportunity for Sandy to visit the largest boat show in the UK. We can't wait to meet you all there."
Captain Sandy is one of the most recognisable reality TV stars of the past ten years. She has taken part in six seasons of Below Deck Mediterranean and has accrued a huge fan base in the UK and throughout the world. At Captain Sandy Live she will share everything her fans want to know about life at the helm, from the stunning locations and pinpoint precision parking to the never-ending drama onboard the superyacht. Audience members will be able to cast their questions to the captain regarding her incredible career, how she beat cancer, survived a life-threatening bike crash and built an outstanding reputation as an elite class of superyacht captain.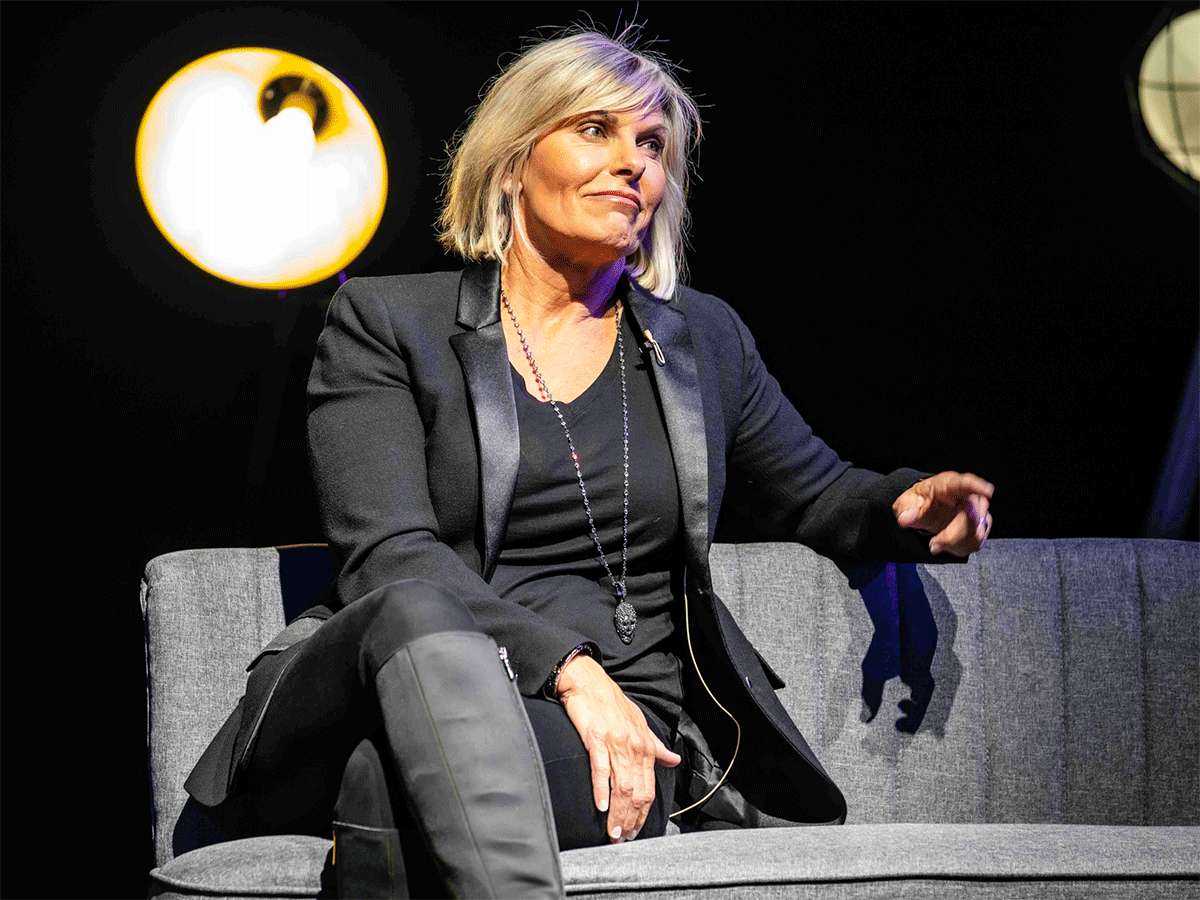 Captain Sandy is a leader, hero, international speaker and businesswoman, whose exceptional leadership style has helped her to break through every obstacle in her path – from the glass ceilings and near-fatal accidents on land to pirates and fires at sea!
As a renowned superyacht captain with over 30 years of international maritime experience, Captain Sandy's integrity and courage have earned her an outstanding reputation as an elite class of captain, and recognition from the International Superyacht Society, who bestowed upon her the prestigious Distinguished Crew Award for her bravery in the midst of a catastrophic fire and pirate threat that occurred in 2006 off the coast of Yemen.
Don't miss your chance to meet Captain Sandy at the Southampton International Boat Show, get your boat show ticket today! Tickets for the Boat Show can be purchased online at www.southamptonboatshow.com/visitor-information/tickets/
Plus, look out for more details on your opportunity to take part in an exclusive VIP meet & greet with Captain Sandy at the show coming soon!
Upgrade your visit and check out our exclusive VIP packages – https://www.southamptonboatshow.com/vip/
The show is open from 10am – 6pm daily except the final Sunday when the show will close at 5pm.
---
CAPTAIN SANDY LIVE – 2023 TOUR LISTINGS
Lighthouse, Poole (21 September)
The Old Rep Theatre, Birmingham (22 September)
Yvonne Arnaud Theatre, Guildford (23 September)
MAST Mayflower Studios, Southampton (24 September)
Duchess Theatre, West End (25 September)
Contact, Manchester (26 September)
Booking Link: https://tinyurl.com/captainsandylive
Captain Sandy Live is presented by New Frame Productions, in partnership with Hayu.
Duration: 1 hour 50 minutes (with interval). Age guidance: 16+
---