Home of the popular Green Tech Boat Show, MDL's Queen Anne's Battery marina can be found in the centre of Plymouth.
The marina is close to the city's popular waterside Barbican area, laced with quaint cobblestone lanes and home to independent shops, restaurants and the Plymouth Gin Distillery.
Plymouth is a legendary nautical city which has played centre stage to some of the world's greatest voyages of exploration and discovery. The Pilgrim Fathers set sail on the Mayflower from Plymouth on 16 September 1620 to make their historic voyage to North America. It was also the home port of the Elizabethan seadog Sir Francis Drake, and Sir John Hawkins and Sir Walter Raleigh both lived there.

The name itself – Queen Anne's Battery – refers to a small Tudor-built fort on Teat's Hill with 14 gun portholes, which was used to defend Plymouth from the Dutch in the 1680s.
MDL became joint operator of Queen Anne's Battery marina in 1989, and in 1995 became sole operator. Since its acquisition, MDL has completed major improvements and refurbishments to make QAB the stunning haven it is today, offering outstanding facilities for yachtsmen and motor cruisers alike.
Most recently, Queen Anne's Battery has become the home of MDL's Green Tech Boat Show. The show is specifically designed for boat owners wishing to make the switch to greener options, and prospective owners who would like to start their boating journey in the most environmentally-friendly way possible.
This year's Green Tech Boat Show is being held at QAB over 17 – 18 June and will see a host of marine businesses highlighting their green products and technologies, allowing consumers to understand the sustainable choices now available to them.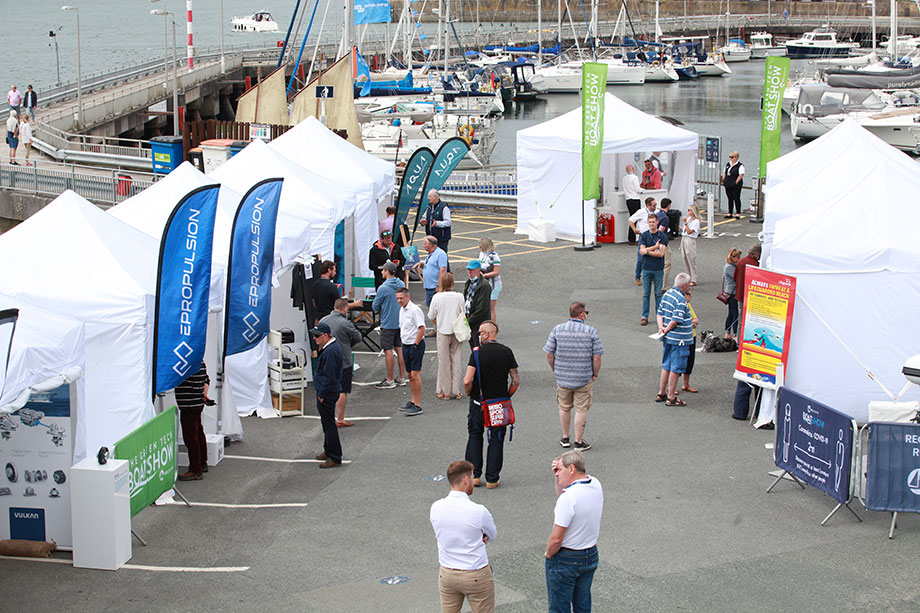 FACILITIES & BERTHING
QAB has 235 berths for boats up to 18m and a visitors' area with an alongside pontoon berthing.
QAB has an on-site chandlery, brokers and yacht charter, as well as a café, bar and restaurant. It is also home to the Royal Western Yacht Club, which moved from Plymouth Hoe to QAB in 1989, and has hosted the start and finish of many international short-handed yacht races, including the single-handed Transatlantic Race, the Round Britain Race and the finish of the prestigious Rolex Fastnet Race.
Offering excellent boatyard facilities for boat repairs or maintenance work, QAB has a wide range of marine trades such as marine electronics, riggers, GRP repairs and engineers on-site. There is a 40-ton Wise hoist, allowing boats to be launched seven days a week, and plenty of storage ashore including an area for small boats.
Launch and recovery services are also available, enabling boats on trailers to be launched off the slipway throughout the whole week, which is great for trailer sailors.
A recent addition to the facilities at QAB is MDL Fitness, an eco-friendly gym. Open to local residents, berth holders and visitors, users can transform their workouts into a power source in the 35-plus station gym, which features innovative SportArt ECO-POWR™ equipment. The ECO-POWR™ treadmills, cross trainers and bicycles harness up to 74 per cent of a user's kinetic energy spent exercising, before converting it to utility grade electricity.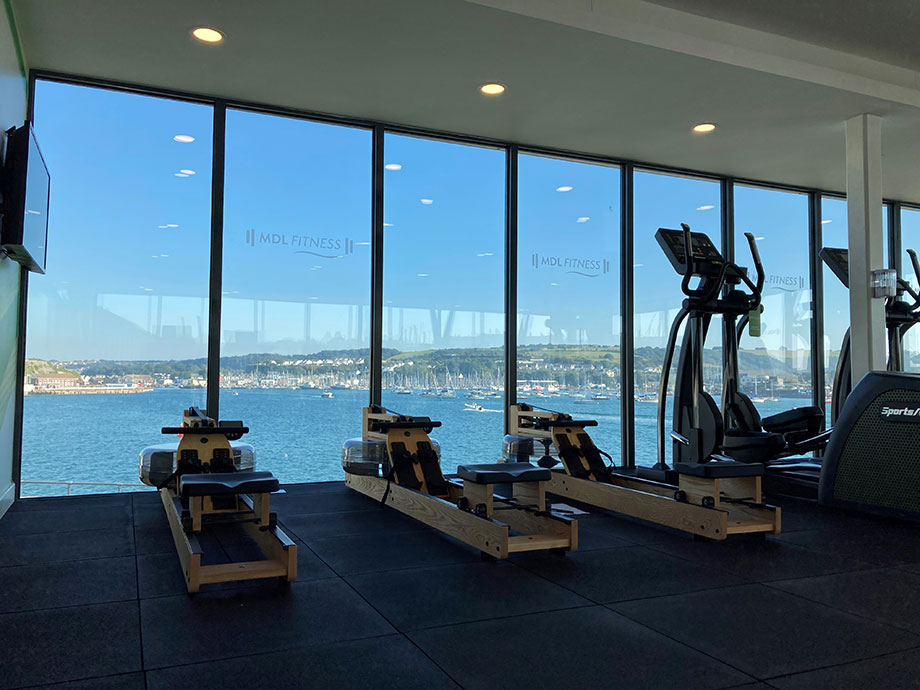 ACCESS
By Road: The postcode when using a Sat Nav is PL4 0LP. After leaving the A38 at Marsh Mills roundabout, follow the signs to the city centre. At the end of the dual carriageway enter the lane heading for Coxside. From this point onwards you will see signs to Queen Anne's Battery.
By Rail: Plymouth can be reached on a number of train lines travelling to the South West. From the city centre station it is possible to reach the marina by taxi (approximately five minutes). Alternatively a 15 minute walk following signposts to Coxside will lead you into the immediate vicinity of QAB, from where the marina is signposted.
By Boat: Enter Plymouth Sound via either the Western or Eastern Channels which are well buoyed and lit. When north of The Breakwater steer toward South Mallard buoy, VQ(6) + L Fl 10s. The least depth is 3.7m and there are no hazards. QAB bears 027° 0·5 miles and is close east of Royal Citadel. The marina requests that you call on VHF Ch80 or by mobile for berth allocations just prior to your arrival.
CRUISING
QAB provides an ideal departure point for those heading across to Brittany or further afield, and there is extensive cruising around Plymouth Sound.
Further west there is plenty to explore in the rivers Fowey and Fal along the rugged Cornish coast. Heading east towards Devon, visit Dartmouth, Torquay and the pretty fishing village of Brixham.
MDL also has marinas at Torquay and Brixham, and with MDL's Otium Rewards programme, open to berth holders and visitors, members can use their loyalty points to save on berthing.
The Channel Islands are also a popular weekend destination for berth holders from QAB.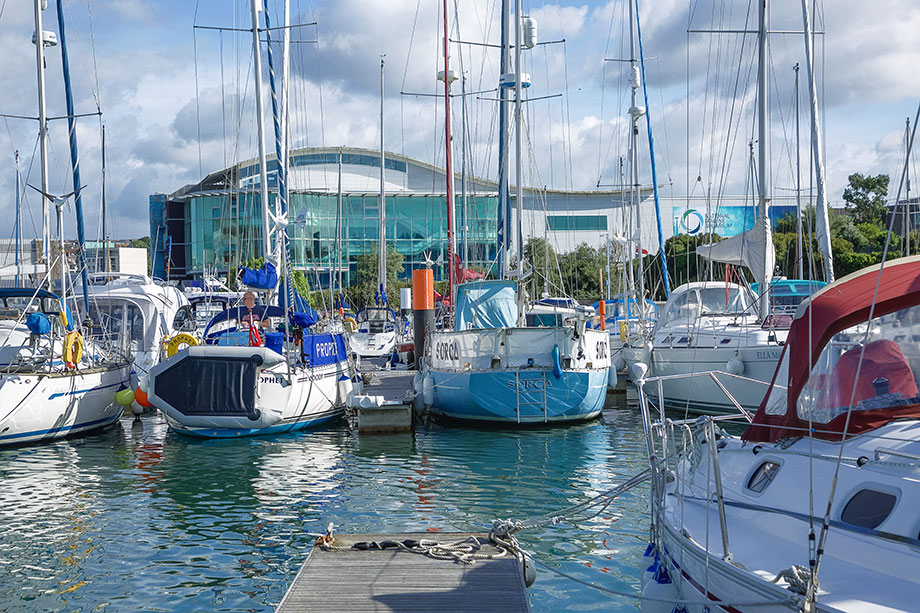 LOCAL EATERIES
Waypoint Bar and Bistro: Located on-site, Waypoint  Bar and Bistro is a great place to unwind over lunch, a quality evening meal or a glass of fine wine. Enjoy excellent food with a beautiful view of the Plymouth Sound and Drake's Island with the Cornish coastline as a backdrop. It boasts Plymouth's largest heated dining terrace. waypointbistro.co.uk
Kapadokya: Not far from the marina in the Barbican, is the Kapadokya Turkish restaurant, serving authentic homemade Turkish cuisine. The restaurant is housed in a restored quirky 18th century former inn up on the old cobbled New Street, reputedly Plymouth's oldest street. kapadokya-restaurant.com
Le Bistrot Pierre: Located in the impressive surroundings of the Royal William Yard, the Bistrot Pierre is a unique place in which food and drink can be enjoyed in true French style. Situated in the New Cooperage building, it opens up on to a large outdoor terrace with seating. www.bistrotpierre.co.uk/locations/plymouth
THINGS TO DO
When staying at QAB, there is a world of leisure on your doorstep including the National Marine Aquarium, which is the largest public aquarium in the UK with awe-inspiring exhibits and unusual marine animals from near and far.
Close by are the Mayflower Steps, the world famous spot close to the site from which it is believed the Pilgrim Fathers set sail on the Mayflower.
Originally built in 1759, and standing at 72ft high, is Smeaton's Tower. This famous lighthouse offers fantastic views of Plymouth Sound and the city.
---
MORE INFORMATION
Marina Manager: Chris Price
Queen Anne's Battery
Plymouth
Devon PL4 0LP
T: 01752 671 142
W: queenannesbattery.co.uk
E: qab@mdlmarinas.co.uk
The postcode for a Sat Nav is PL4 0LP