This month we visit Fambridge Yacht Haven, a marina set in a charming location on the River Crouch in Essex.
Nestled within a peaceful and pretty village in Essex, Fambridge Yacht Haven is less than an hour from London and offers an impressive range of facilities. It is not hard to see why this marina is commonly referred to as 'the jewel of the River Crouch'.
Fambridge offers a back-to-basics family holiday with watersports on the river, mudlarking and fishing on the shore and wildlife watching across the surrounding salt marshes, tidal flats and grasslands.
The marina is split across two sites: on the riverside is the Yacht Station with access to the marina's river moorings, visitor pontoon, boatyard and the Ferry Boat Inn, while within Stow Creek is the Yacht Haven and the 200 berth marina, indoor and outdoor boat storage, 40 ton boat hoist and marina café.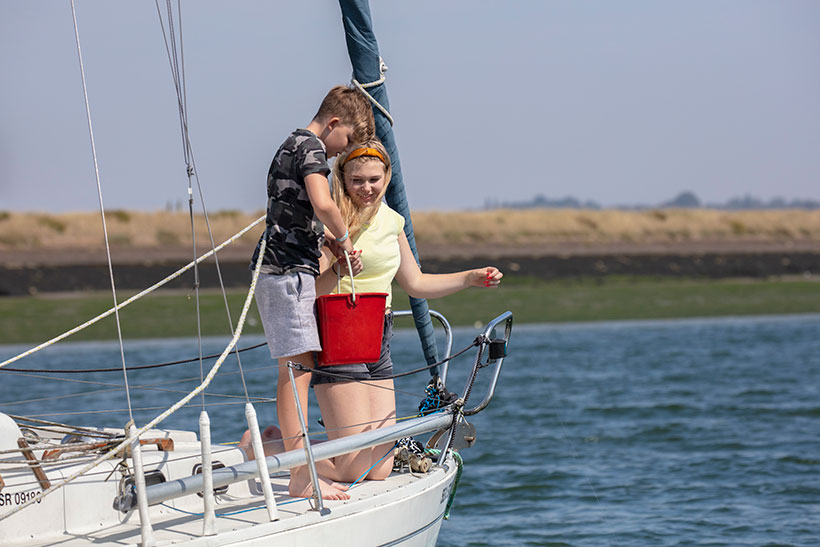 FACILITIES & BERTHING
Part of the Yacht Havens Group, berth holders benefit from a rural, peaceful marina but with the professional services and smart facilities that come from being part of a modern marina group.
Berth holders enjoy discounted cruising through the TransEurope Marina scheme, as well as 14 days' free berthing across Yacht Havens' eight other marinas around the UK and the Netherlands.
River moorings: with more than 120 moorings, the River Crouch offers excellent value for money for boat owners wanting the freedom and economy of swinging moorings. Suitable for boats up to 16m in length and up to 18 tons, owners have complimentary use of a floating tender pontoon and seven-day ferry service. There is even a handy pontoon for easy pick up/drop off of crew and belongings.
For year-round use, Fambridge offer a 'Summer Swing' package – seven months on a swinging mooring during the summer and five months on a sheltered pontoon berth over the winter.
200 berth modern pontoon marina
120 deep water swinging moorings
Complimentary launch service for swinging mooring holders
Visitor berthing
24 hour access to toilet, showers and laundry
Ample free parking
Free Wi-Fi throughout the site
Extensive boatyard with lifting for boats up to 40 tons
Indoor and outdoor boat storage
Park and launch slipway service
Chandlery
On-site eateries including The Ferry Boat Inn and River Breeze cafe
ACCESS
Well connected by road and with a direct train line to London, Fambridge Yacht Haven is located in a peaceful, rural part of Essex overlooking the scenic River Crouch.
Access by sea: North Fambridge is 6nm upriver from Burnham-on-Crouch. Approaching from seaward, pass through Burnham Fairway on the south (port) bank of the river, and leave Essex Marina and the commercial Baltic Wharf at Wallasea Island on your port side.
The river is wide and deep to North Fambridge, where you will see the Yacht Station on your starboard side as well Fambridge's river moorings. To access the marina, continue beyond the Yacht Station to Stow Post and into Stow Creek.
By land: North Fambridge is well-connected by road and situated between South Woodham Ferrers and Burnham-on-Crouch on the northern bank of the River Crouch. The village train station has hourly trains to London Liverpool Street with complimentary pick up/drop off from the Marina Team. By road, the M25 is just 30 minutes away.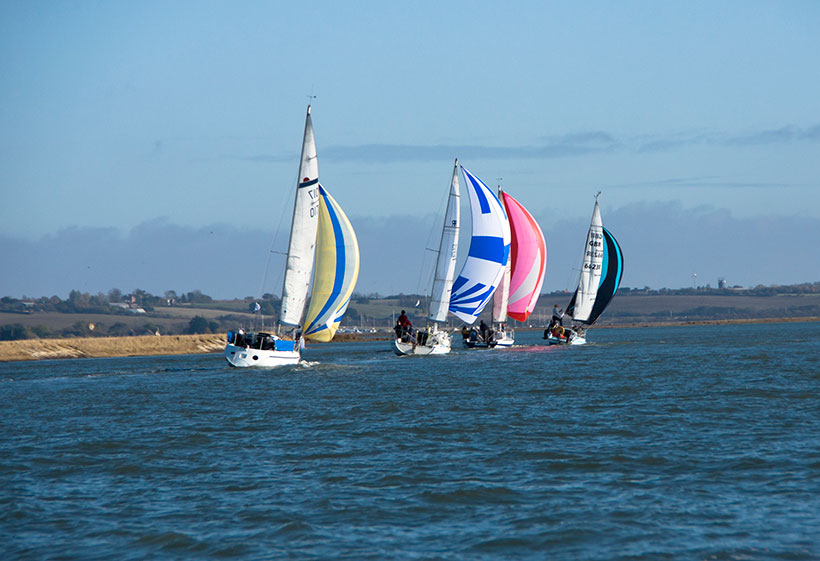 YACHT CLUBS
Both North Fambridge Yacht Club and West Wick Yacht Club are based at Fambridge Yacht Haven, with an active racing, social and cruising programme all-year round. The jointly organised Winter Series provides free racing for yachts of all sizes, with the Sunday series culminating in the popular Icicle Pursuit Race in the New Year.
EATERIES
Recently reopened, North Fambridge is blessed by one of the best destination pubs in the area. The 400-year-old Ferry Boat Inn offers a choice of characterful bars, a spacious new dining area, self-contained B&B accommodation, a varied menu, locally sourced beers and a choice of wines.
Inside, you can sit by the log-fire inside the traditional part of the pub or in the spacious new barn. When the weather permits, The Ferry Boat Inn has a large beer garden with space for dogs and children to play.
Food is served Tuesday to Sunday with visitor berthing available at the Yacht Station. Visit ferryboatinnessex.com for more details.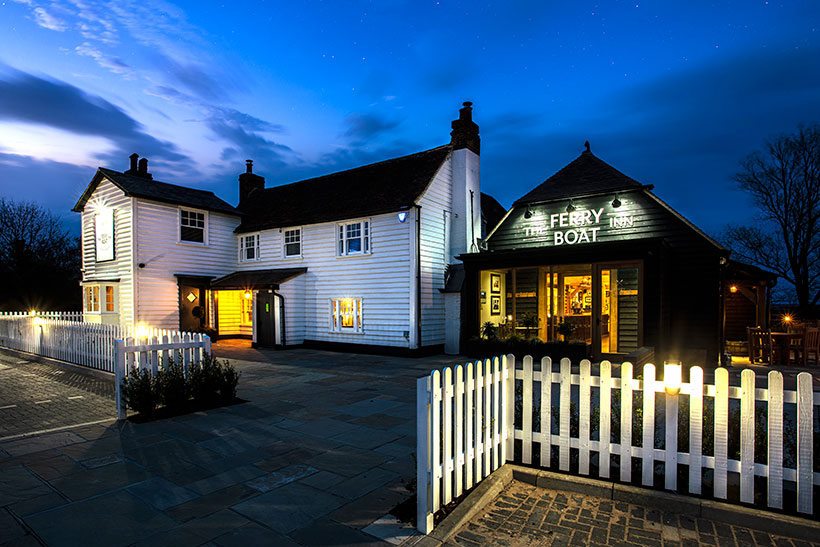 THINGS TO DO
North Fambridge is a peaceful retreat for families, rallies and solo-travellers with a choice of things to do from riverside walks to country pubs and plenty of children's attractions. Overlooking the marina, a newly opened adventure playground allows children to play with the adjacent River Breeze Café, open seven days a week, serving freshly cooked food.
The Blue House Farm Nature Reserve is a migration hotspot for a variety of birds, with the riverside walk a popular place to spot owls. The 605 acre farm is managed by the Essex Wildlife Trust ensuring the Site of Scientific Interest is protecting wildfowl and wading birds.
Continuing down the riverside footpath takes you through scenic Essex countryside with several train stations en route to return you to Fambridge.
---
Marina Manager: Danyal Adams
Fambridge Yacht Haven, Church Road,
North Fambridge, Essex CM3 6LU
VHF Channel 80
T: 01621 740 370
E: fambridge@yachthavens.com
www.yachthavens.com