The countdown to Premier Marinas' Safety Day has begun!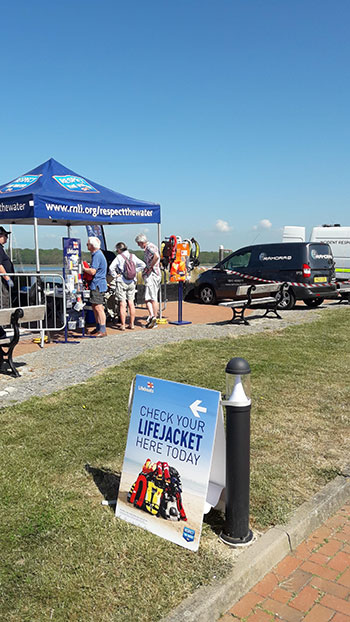 The event, which is a partnership with world leading pyrotechnic distress signal manufacturer Pains Wessex, part of Wescom Group and onsite businesses at Universal Marina, runs from 11am to 3pm this Saturday 23 April.
It will be a chance for boat owners to bring along out of date flares, have them checked and disposed of safely, plus buy replacement flares and new/refill flare kits through Aspire Chandlery. A charitable donation of £5+ will be suggested as the event will be raising funds for the following charities: RNLI, Wet Wheels Foundation Sail2Help and Jubilee Sailing Trust.

The event will be located outside Aspire Boat Chandlery who will have their doors open, with a charity pop-up tea, coffee and cake station. They will also be promoting fantastic on the day offers on a variety of products.
"Pains Wessex is proud to be supporting the Safety Day at Universal Marina, along with support from our UK distributor, Lalizas. Our team will be on hand to offer expert advice and answer any questions about pyrotechnic distress flares. We will also be holding an amnesty for you to bring back your out-of-date flares, in return for a charitable donation, so that we can dispose of them safely. Capacity will be limited, so head over early to avoid disappointment," said Ally Ogg, Sales Executive, Wescom Group.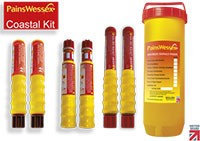 The local RNLI Water Safety team will be on hand conducting lifejacket checks and onsite business Knight Marine will be available to speak to boat owners about the latest safety gadgets on the market. Aboard Boat Coaching, RYA Recognised Powerboat Training Centre based at Universal Marina will also be there to help with any training requirements.
Plus! For those looking to get quality boat cover ahead of the summer season they can speak to the GJW Direct team and get a bespoke quote for boat insurance with Premier Marine Insurance.
https://www.premiermarinas.com/Marina-News-Events/Marina-Events