Since opening 10 years ago, Limassol Marina has welcomed more than 9,000 international arrivals to its waters, including 300 unique superyachts stretching to over 140m in length, counting some of the world's most notable yachts and their distinguished owners among them.
The marina is also now home to over 500 annual berth holders of yachts 6m to 110m and the marina's boatyard has completed more than 1,100 lifting operations to its boatyard facility. This summer, marina management expect to see the industry continue to recover from the global pandemic with the gradual return to normal cruising trends resulting from the lifting of international travel restrictions and boat owner confidence returning. This means increasing yacht traffic to Cyprus across all sizes, as it continues to establish itself as a year-round yachting destination for the East Mediterranean region.
The award-winning marina has become an undisputed iconic landmark for Limassol, celebrating unprecedented achievements and over €500 million in property sales while breathing life into an area that was once filled with dilapidated buildings and warehouses. Today, it is thriving in terms of boat owners, luxury homeowners and leisure visitors and has achieved several international environmental accolades.
It has not all been plain sailing for the project, with several substantial challenges having been carefully navigated along the way – including the financial crisis that hit Cyprus in 2013 and the global pandemic starting in 2020. However, Limassol Marina is now celebrating the successful completion of the masterplan, final property deliveries, internationally renowned marina services and a thriving tourism product.
Nikiforos Pampakas, General Manager at Limassol Marina, said: "We have overcome many challenges on our exhilarating journey to completion and Limassol Marina is now one of the most exciting destinations in the Med, having transformed into an incredible commercial and residential reality. The project has largely contributed to changing Limassol town and revitalising the historical and culture centre of the area as well as increasing tourism.
"With the remarkable success and resounding accolades over the last decade, our project looks to the future with immense excitement and optimism. Limassol Marina aims to continue to meet the demands of an evolving market, attracting more investment to the island, and delivering an unrivalled customer experience to local and international visitors, residents, and investors alike."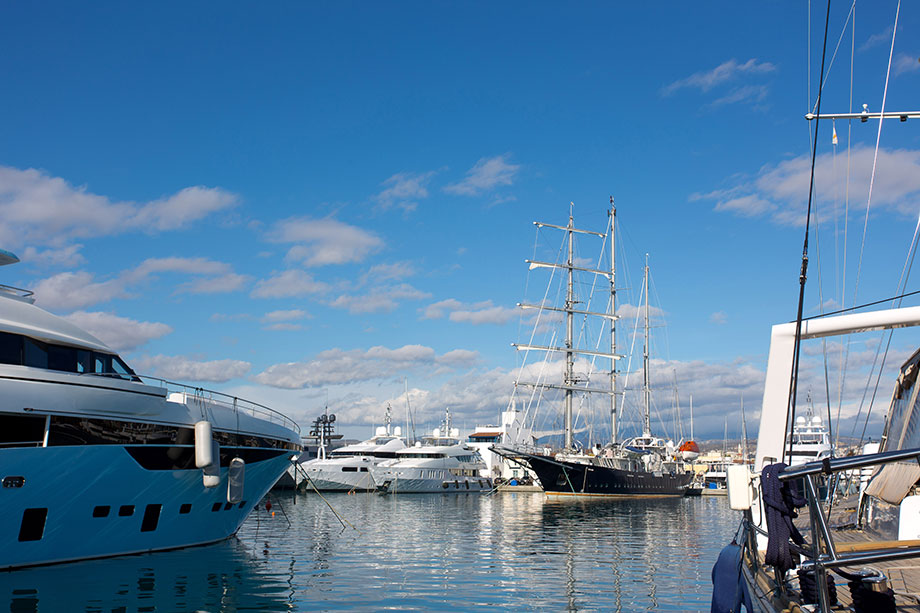 Since opening to the public, over 300 events have taken place at the marina including the Limassol Boat Show that attracts over 35,000 visitors each year. The seventh annual show is planned for October 14 – 16, after a two-year hiatus due to the pandemic. Other events such as annual regattas, concerts, fashion shows and international conferences, have attracted more than 200,000 visitors to date, while public footfall reaches 6,000 visitors over an average weekend, firmly placing Limassol Marina on the tourism map.
The marina's 'Going Green Together' initiative combines various environmental awareness activities and educational campaigns that embrace responsible environmental protection measures and best practices, inspiring both the marina community and local community to actively participate. Beach clean-ups, sustainable mobility events, awareness days and recycled arts festivals among others, are used to promote the protection of the marine ecosystem. The marina has also now received its certification under the Yacht Harbour Association's new 'International Clean Marina Scheme,' recognising commitment to sustainable practices.
Tom Lord, marina manager at Limassol Marina, said: "We are committed to pioneering environmentally sustainable operations, taking measures that contribute to environmental protection and working together with boat owners and crew to protect the marine ecosystem. This is one aspect of our work that we are extremely proud of, alongside the services and facilities that we provide to yacht crew and the boating community that we host at the marina throughout the year. We look forward to continuing our efforts to realise Cyprus' fantastic potential as a yachting destination and to continuing to prove why Limassol Marina has fast become the yachting hub at the gateway to the Med in the East."
The marina caters to the full spectrum of the yachting community, with 650 berths for yachts up to 110m in length, a professional support service team and dedicated concierge service on hand to assist with anything that may be required. 24hr security is maintained throughout the site and a helipad, superyacht-capable fuel station and chandlery are situated within the marina. Shoreside technical facilities include a 100-ton travel lift, a 40-ton trailer and slipway serving an on-site boatyard for light repairs, maintenance and storage. For superyachts, two floating dry-docks with up to 15,000-ton capacity are located within 1NM of the marina.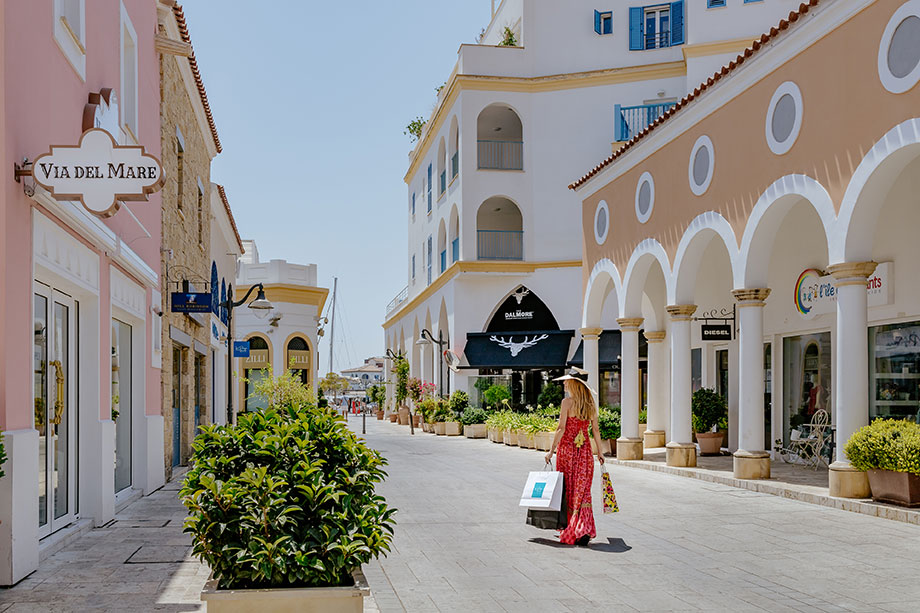 Residents and visitors alike have access to the marina's exceptional cafes, restaurants, high-end boutiques, shops, cultural centre, spa and fitness club, all located along the marina's meandering waterfront promenade.
The marina holds several international awards, certifications and accreditations in recognition of both environmental credentials, but also world-class standards of service, facilities and management best practice. Awards include Blue Flag status, International Clean Marinas Award, and the prestigious '5 Gold Anchor Platinum' award. ISO certifications for Environmental Management (14001), Quality Management (9001) and Health & Safety Management (45001) are also maintained. Also reflecting the opinion of customers and visitors alike, Limassol Marina is a finalist for the Superyacht Marina of the Year at the 2022 Superyacht Business Awards by ACREW, and has been voted a finalist for the last two years at 'Towergate's TYHA Marina of the Year' awards, in the Superyacht Marina category.
---
For more information about Limassol Marina, call +357 25 020 020, visit www.limassolmarina.com or email the team at info@limassolmarina.com.