Jonny Brewer, aged 19, raced at the 49th Coniston Powerboat Records week and walked away with three British and one World Powerboat Speed Records.
Jonny, from Lincoln, has already achieved a lifetime dream during the 2021 season when he secured the 2021 Formula GP Lite Championship British title in September. Looking to end his season on a high he headed to the spiritual home of Powerboat Record in the Lake District hoping to carve his place in records history.
Heading into the start of the week with unfavourable weather conditions the event was put on standby in the hope that conditions would improve for Tuesday's record runs.

Eager to get underway Jonny was the first in the water and set off in the attempt to establish a new British record in the Formula GP Lite Class, in which he holds the British Championship Title. Taking it easy and getting the feel of the water and conditions Jonny established the record at 51mph.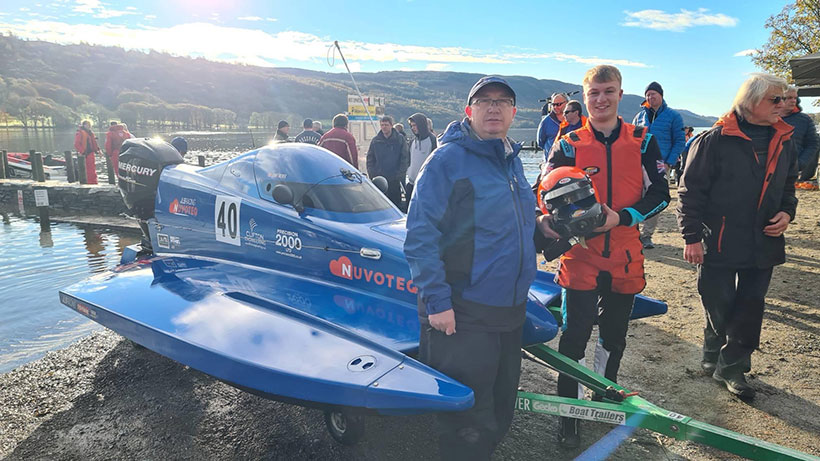 With the first run out of the way and the record established, Jonny set about improving his record. Three further runs saw him set the new British Formula GP Lite Record at 79.85mph before setting his sights on other records, including a new British record in the Clubman 1000 class at 70.86mph.
With the British and World F4 Record frozen (records are frozen when there has been a technical change in class rules or more commonly a weight change in the class which means the timing clocks are reset and the rules are there to be established again) earlier in the year, Jonny set his sights on those. Crewing for him during the week was the existing British record holder Ben Jelf, who has held the record at 81.16mph since 2017.
Mathilda Wiberg from Sweden made the long journey to Coniston and at the start of the week established a new F4 World Record at 74.81mph. A couple of runs to pick up speed and Jonny broke Mathilda's record at 75.84mph, increasing his speed to 77.47mph on his second attempt and on the third and final run of the 49th Records Week, Jonny claimed the World and British F4 Record at 80.00mph and his place in British and World Record Breaking history.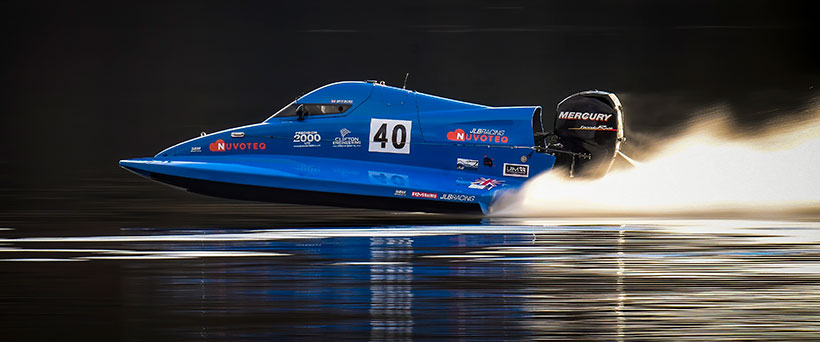 Of the week Jonny said: "To be the only person on the lake on the run is quite a strange feeling. You feel like everyone is watching you, but in reality no one can really see you as you are driving many kilometres away. The first day I was just trying to take it steady and get a feel for the conditions and the length of the run. Every single run I did I got quicker and you can really feel it. Even a couple of mph makes a massive difference."
On securing his records Jonny said: "To claim a World and British record of 80.00mph in the Formula 4 class is really special to me and it proves all the hard work we have put in was worth it. My dad also has a World and British record in another class so that is really nice that we can both hold these at the same time. I have also been awarded a K7 silver star, which is very special and is presented by Donald Campbell's K7 club for national record-holders under 100mph."
He finished: "It is quite a special feeling knowing that there have been some powerboating legends break speed records in the same very place. I am  already looking forward to coming back next year."