The defending champions beat Sir Ben Ainslie's Great Britain and Phil Robertson's Canada in the event final in stunning conditions on Bermuda's Great Sound.
In a fantastic debut weekend, the Phil Robertson-led Canada SailGP Team finished in third place, while Sir Ben Ainslie and the British team narrowly missed out on back-to-back Bermuda titles to finish the weekend as runners-up.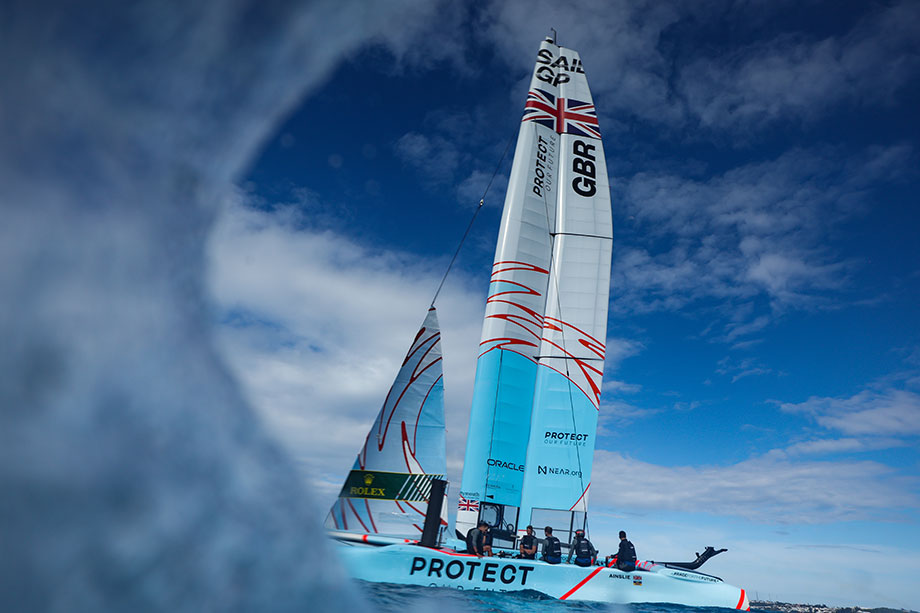 After an indifferent day one performance, Australia delivered when it mattered, winning the second race of day two and then storming to victory in the final well ahead of Canada and Great Britain.

Tom Slingsby said: "I am getting a lot of questions about what the secret is to our success, but all I can say is we are definitely a confidence team, and when we are confident we are very hard to beat. I mean winning that last fleet race, we won that from start to finish, looked at each other and said 'we are gonna smoke this final' and that is what happened."
A great opening day performance – including two first places – saw the British team secure its place in the final three-boat podium race. Shortly before the start, a bad tactical error cost Ainslie's team any chance of victory, arriving at the start line behind Australia and Canada. Despite managing to work up to second place, the Aussies were too far in front to ever look at risk of losing their lead.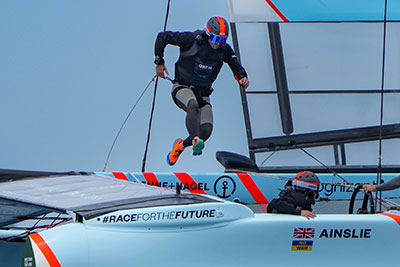 Ben Ainslie said: "We just made an absolute mess of that last start which is so frustrating when you do all the hard work to get into the event final. We had a whole plan, then we messed it all up, we did a great job to fight back and overcome Canada, but if you make a mistake like that you make it so hard to win."
It was a day to forget for France though. They had a strong chance of making the final after a promising day one effort. Those chances immediately evaporated after an excessively aggressive start in the day's first race from driver Quentin Delapierre. In a dangerous maneuver that saw Ben Ainslie's team have to take drastic action to avoid a serious crash, the umpires penalised the French with only the second black flag in SailGP history.
Delapierre said: "I fully understand the black flag, I took some risks today and it was just too much from me. I just have to learn from these experiences, but I think as a group we are still on a good learning curve."
---
Attention now turns to the United States Sail Grand Prix | Chicago at Navy Pier on 18 and 19 June, the second stop of SailGP Season 3.
BERMUDA SAIL GRAND PRIX PRESENTED BY HAMILTON PRINCESS // FINAL STANDINGS 
1 // Australia //
2 // Great Britain //
3 // Canada //
SAILGP SEASON 3 CHAMPIONSHIP STANDINGS //
1 // Australia // 10 points
2 // Great Britain // 9 points
3 // Canada // 8 points
4 // Denmark // 7 points
5 // United States // 6 points
6 // New Zealand // 5 points
7 // Spain // 4 points
8 // France // 3 points
9 // Switzerland // 2 points
*The Japan SailGP Team will sit out the first events of the season due to a series of external factors resulting in only nine F50s being available for the start of Season 3.