Zhik's new partnership with Live Ocean Racing supports their first campaign in the 2022 ETF26 Grand Prix in Europe.
This  new initiative, spearheaded by New Zealand's America's Cup champions and Olympic medallists Peter Burling and Blair Tuke, aims to create a platform for diverse and talented sailors to compete at the highest level. Skippered by Liv Mackay, this first campaign is focused on accelerating the pathway for female sailors into professional foiling events such as SailGP and the America's Cup.
Skipper Liv Mackay said: "Sailing is evolving rapidly, with new technology and innovative boat designs dominating professional sailing. Up until now the majority of women have spent their careers in single or double-handed dinghies with very limited opportunities to move beyond that into professional campaigns and foiling boats. The ETF26 Grand Prix offers opportunities for more time training and competing in foiling boats, and with the announcement of SailGP and America's Cup women's programmes, it's exciting to see more opportunities arise."

The announcement is a first for sailing in New Zealand, where Zhik have had a long-term relationship for over 12 years with the Olympic sailing team. The talented line-up of Kiwi women includes Jo Aleh, Molly Meech, Erica Dawson and Alex Maloney, all who have benefited from Zhik's support in their Olympic successes.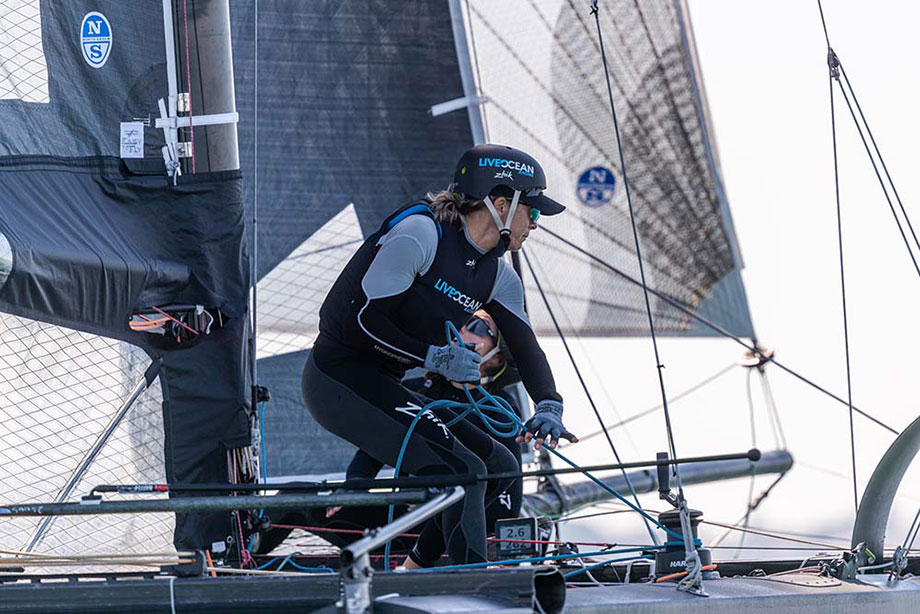 Piet Poelmann, Zhik's CEO said: "Zhik is thrilled by this initiative to create more diversity in sailing, to inspire more sailors across the board and provide the opportunity to compete at the world class events. We are delighted to be extending our 2022 sponsorship programme to support Live Ocean Racing."
Peter Burling said: "Zhik has been part of our sailing career for many years, and have always been dedicated to helping us achieve our best performance. It's awesome that Zhik will support the Live Ocean Racing team taking on the ETF26 campaign in these dynamic foiling catamarans."
Zhik's sponsorship manager, Johnny Rodgers, added: "It's exciting times. The sailing scene is changing fast with the action driven by world class sailors, such as Pete and Blair, to encourage more opportunites for women in professional sailing and foiling. Zhik is developing a number of new ranges specifically for women, and this campaign will start with a fantastic platform for the team to put our new Eco Spandex and Performance Smock through its paces."
Looking ahead, Live Ocean Racing will take on a range of ambitious racing events in the future. The vision for Live Ocean Racing is to rethink what a professional sports team looks like. With purpose at the heart of the team, Live Ocean Racing will race for Aotearoa taking on challenges at the pinnacle of sport, while championing action for the ocean on the world stage.
---
#MadeForWater