A total of 14 youngsters from across the UK have been given a huge boost in their sailing and windsurfing ambitions by being awarded their own boats and boards donated by the John Merricks Sailing Trust.
Launched in 2013, the partnership through RYA OnBoard supports youngsters who display enthusiasm, drive, talent and commitment to the sport and who may not ordinarily have the opportunity or financial backing to achieve their goals.
The 2021 winners are:

| | | |
| --- | --- | --- |
|  NAME |  CLUB | BOAT  |
|  James Thomas |  Burwain Sailing Club, Lancashire |  Topper |
|  Sean Hampsey |  Holy Loch Sailing Club, Argyll |  Topper |
|  William Powell |   Cardiff Bay Yacht Club, Wales |  Topper |
|  Lily Hosty |  Swarkestone Sailing Club, Derbyshire |  Topper |
|  Jayden Siu |  Andrew Simpson Watersports Centre – Portsmouth, Hampshire |  Bic Techno |
|  Martha Sargeant |  Ullswater Yacht Club, Lake District |  RS Tera |
|  Aarian Rexha |  Docklands Sailing and Watersport Centre, London |  Bic Techno |
|  Aiden Carter |  Stour Young People's Water Passport Trust, Kent |  RS Tera |
|  Fred Buckley |  Yorkshire Dales Sailing Club, Yorkshire |  Topper |
|  Tahir Mohammed |  Burton Sailing Club, Derbyshire |  Bic Techno |
|  Ollie Baker |  Axbridge Animals (Bristol Corinthian Yacht Club), Somerset |  Bic Techno |
|  Connie Wilson |  East Antrim Boat Club, NI |  Topper |
|  Shaun Cameron |  Aberdeenshire Sailing Trust, Scotland |  Topper |
|  Morgan Dulake |  Bowmoor Sailing Club, Gloucestershire |  Topper |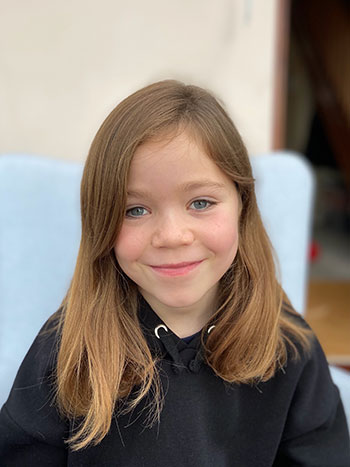 Two years ago, Martha Sargeant (8) joined Ullswater Yacht Club with her mum and brother so they could enjoy being in the outdoors together. The family learnt to sail in one of the club's old Toppers and since then Martha's confidence and love for the water has grown. She's watched her friends prepare for their competitions and spends as much time as she can at club, at weekends and after school.
Martha said: "Sailing on Ullswater with my friends is my absolute favourite thing to do. I am so excited to have my own boat to use so now I can improve my sailing, learn to race and hopefully go to events!"
Tahir Mohammand has been awarded a Bic Techno to improve his windsurfing at Burton Sailing Club after discovering the sport during a sailing session. After persuading his mum to sign him up for a course, Tahir has since joined the club and even taken part in competitions.
"The first time I saw someone windsurfing was during my sailing course. When I saw people confidently take to the board and whizz past me with only their skill and balance to support them. I was mesmerised and knew I would love windsurfing.
"I am over the moon to have been selected for a JMST Award. I only discovered windsurfing this year but already have high aspirations. I love being on the water, competing but most of all having fun. My parents shared the good news with me on my 13th birthday, so this is the best start to teen life I could ask for."
OnBoard and JMST making a difference
As OnBoard's official charity partner, JMST have donated more than £300,000 worth of funding through the scheme. Each year, at least one young sailor is selected from each of the 10 RYA regions and Home Countries to receive two years of exclusive use of the boat or board. The equipment is then be donated to the sailor's original club or training centre to benefit club training programmes and enable other young sailors to benefit in the future and progress into club, regional and national racing activities.
The JMST seeks to help young sailors and youth sailing organisations to achieve their goals and was set up in the memory of 1996 Olympic silver medalist, John Merricks. Recently, JMST announced their intention to dissolve the charity. The remaining funds will be applied to a purpose that will continue to honour the memory of John Merricks, and the Trust's residual funds will be gifted to one of more organisations that can provide a legacy that will continue the Trust's objective to help young people achieve their potential through the sport of sailing.
Despite this news, the JMST and OnBoard partnership will continue for another two years.
Hannah Cockle, RYA OnBoard operationsoOfficer, said: "We cannot thank the JMST enough for continuing to support the programme. From the many success stories and updates that we receive here at the RYA from past recipients, I know that the scheme makes a huge difference to the recipients and their future lives on the water".
---
Details on how to apply for the 2022 JMST and OnBoard partnership will be issued soon.
Run by the RYA, OnBoard is a grass roots programme which introduces sailing and windsurfing to young people aged 8 to 18, through schools, youth groups and training centres.  The low cost sessions are designed to promote equal access to sailing for young people from all social and economic backgrounds, whilst encouraging their character development.
For more information about how to get involved in sailing visit https://www.rya.org.uk/start-boating/get-onboard-childrens-sailing