The Cruising Association has released its upgraded CAptain's Mate app.
CAptain's Mate is a unique app providing an invaluable and intuitive toolbox of knowledge, designed to empower yacht and motor cruisers. Putting thousands of cruising reports at users' fingertips, CAptain's Mate is packed with innovative features and provides an unrivalled breadth of cruising content in one interface, covering over 6,500 locations in more than 70 countries around the world.
Originally launched in 2012 to meet the need for up-to-date, accurate and informative data on cruising locations, the upgraded and new look app has been an ambitious project of almost five years in the making.

Lucy Gray, CA General Manager, said: "The upgraded CAptain's Mate app is another milestone in the Cruising Association's ongoing investment in its member services and digital offering.
"We are very excited to launch the app and enhance the benefits we offer the Cruising Association's worldwide membership. CAptain's Mate is a pioneering app for the cruising community, with its combination of unrivalled worldwide spread of locations, extent of information and verified content. Yacht or motor cruiser, CAptain's Mate app is your go to platform."
CAptain's Mate – digital cruising information
CAptain's Mate provides accurate, up-to-date and streamlined information on cruising locations, such as anchorage, marina, port, harbour and quay. The app displays detailed information via search and filter functions, including approach considerations, availability of and access to key facilities, such as water and fuel, and, if available, supermarket, restaurant and other amenities and boat services like crane and repair options.
At the core of CAptain's Mate is a database of members' insightful cruising reports, with 20,000+ member contributions sharing expertise and tips on locations, along with photos. The app shows discount partners close to locations as well as worldwide, and the friend function displays nearby members of the CA community.
Renowned by members, CAptain's Mate is a trusted app, with content verified by a team of more than editors who ensure location information and reports are reliable, factual, accurate and free from commercial influence.
Available on iOS and Android, once downloaded the app works with no internet connection or phone signal. For those who prefer using a keyboard and larger screen, the app is mirrored on the CA website.
Discover more about CAptain's Mate app: www.theca.org.uk/public/captainsmate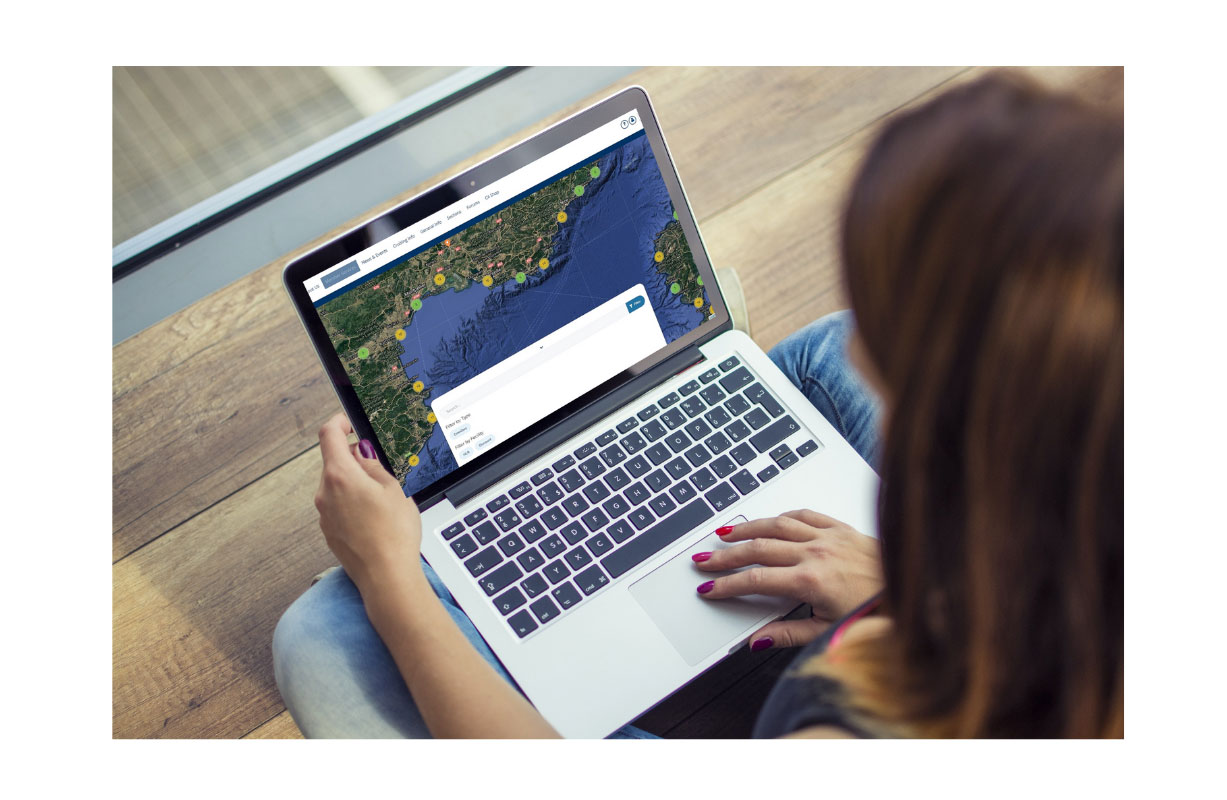 ---
CAptain's Mate – be part of it
CAptain's Mate app is exclusive to CA members and one of the many benefits of being a member.
By joining the CA, members receive unparalleled support in their cruising journey. As well as access to CAptain's Mate app, members benefit from the CA's vast information resources, events, lectures, online forums, rallies, quarterlyCruising magazine, monthly newsletter, Crewing Service, prize draws and a worldwide network of CA representatives.
CA members can take advantage of offers and discounts from selected marine partners, covering everything from boat insurance to sail repairs, restaurants to training courses, charter holidays to chandlery. The CA club house in London boasts bar, restaurant, accommodation and meeting rooms, and is also home to one of the world's most significantnautical libraries. Our Regulations and Technical Services group (RATS) provide invaluable expertise and advice on national and international legislation impacting cruising.
Discover more about the Cruising Association, our member benefits and how to become a member.