There were winners all round at the inaugural Sea Angling Classic, held in Portsmouth and on The Solent over 15 – 19 June.
The big winners were Team Smartfish, who lifted the stunning specially designed trophy in the Recreational Boat category, having boated an impressive 1,270cm of bream top, smooth hound, rays and bass.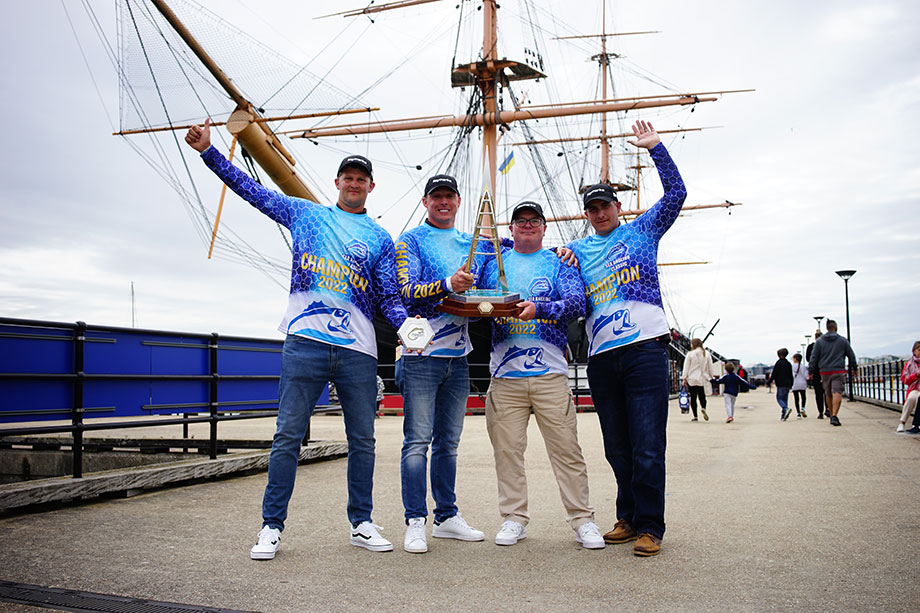 But it was a close call, as they beat second-placed team Tequila by just 15cm overall.
They were given a choice between taking home the incredible first prize of an Extreme 745 Game King boat, fully kitted out with a Mercury Marine 250 Pro XS engine, Lowrance Ultimate Fishing system plus a trailer – worth £125,000 – or £50,000 in cash.
The packed crowd at Portsmouth historic dockyard at the prize giving ceremony watched in admiration as the team – Will Parkinson, David Loonie, Aaron Barrett and Graham Paisley – opted for the cash, with Will revealed that some of the prize money would be donated a firefighting charity.

Meanwhile, Harvest Moon – with Steve Batchelor and Colin Searles on board – registered an overall total of 1,601cm over the two days to take the Charter Boat category prize.
Team Paintball, comprising Stefan Eppelein and Kevin Hare, were crowned champions in the Small Boat (under 6.7m) category while Caroline McKell from Squidward 3 was honoured as Best Placed Lady and Toby and Joseph Challinor from Tequila were named as Best Junior Team.
There were also prizes for the longest fish caught during the intense two-day event – Stuart Newell (tope, 161cm), Ray Eyers (smooth hound, 121cm), David Loonie (ray, 64cm), Steve Colborne (bass, 77cm) and Graham Paisley (bream, 40cm).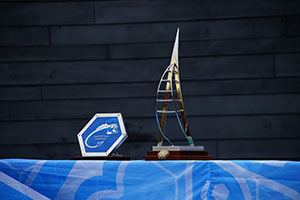 It was all part of a prize table worth more than £200,000, thanks to the generosity of a string of sponsors including Penn, Okuma, 13 Fishing, Rapala, Mermaid Gin, Seakeeper, RBS Marine plus partners such as Lowrance, Extreme Boats, Pantaenius and Mercury Marine.
But the real winners were perhaps the many other initiatives that surrounded the unique event, which had kicked off earlier in the week with an inspirational opening ceremony and flag parade through the streets of Portsmouth to Gunwharf Quays and a spectacular boat parade in the harbour by many of the competitors.
Each team entered into event had to undertake a beach clean-up or litter pick before the competition while youngsters were encouraged to try fishing for the first time and take part in crabbing competitions, while conservation and scientific projects in and around the Solent were also a key part of the concept.
Sea Angling Classic founder Ross Honey said: "What an absolutely incredible few days we have had in Portsmouth. The weather gods shone on us and our teams didn't disappoint, catching a staggering amount of fish over the two-day competition.
"What was really important was the fact that the event involved children and educational activities, scientific projects and research, conservation and environmental clean-ups and community initiatives – this is what makes the Sea Angling Classic a unique concept.
"Running an event like this involves so many people. Not just the anglers and skippers and their families but the fantastic trade sponsors and partners, the organising team, the local authority and local businesses and so many more. They deserve a huge thank you for their efforts.
"It has been a huge celebration of angling, of teamwork, of partnerships and of sustainability and conversation, while always looking ahead to ensure a brighter future for our sport and for our environment."