New winch handles from Seldén Mast
As a complement to its new winch program, Seldén Mast is introducing two new series of winch handles.
An ordinary thumb-grip handle and its Race GRIP handle featuring long release levers on the sides of the handle that are pushed in as you grab the handle. This will turn the locking plate so that the handle can be engaged and disengaged rapidly. Release levers on the sides is described by Seldén as the most logical place for them to be.

Both series are hard anodised aluminium and available in both 8" and 10" length. They are also featuring a low friction palm knob with Acetal ballbearings.
The World Premiere for the Seldén S winch handles is METS, Amsterdam, November 15-17 (Stand no 01-775). Deliveries are planned to commence in February 2024.
Price ex VAT:
Race GRIP 10": €130
Standard 10": €97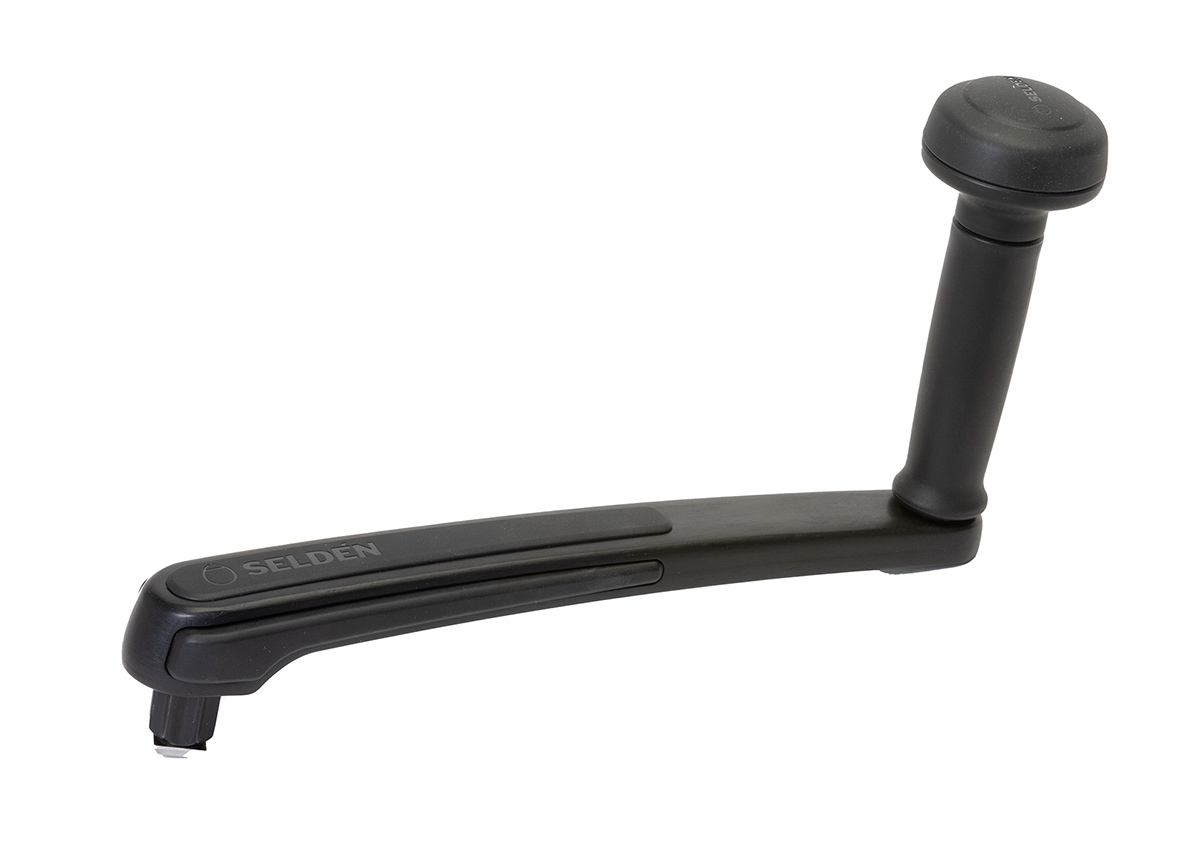 ---
Seldén Mast is introducing newly developed winches
Seldén Mast is introducing an extensive range of manual and electric self-tailing winches.
It has given extra attention to the drum and the self-tailer to obtain a strong grip, a smooth release and the possibility to easily pull the slack straight out of the self-tailer with the winch handle fitted in the socket.
The drums are featuring vertical ribs placed in an asymmetric order with uneven distances between the ribs. A line under load will deform over the ribs but when easing off the line over the Seldén drum, all indentations are not simultaneously reaching the next rib. The line will have less tendency to "jump" out but will rather slide out with control. Seldén calls it Asymmetric Rib Technology (ART). 
Seldén's director of marketing, Mats-Uno Fredrikson, explains: "Our CNC operators have made a fantastic job to machine all those different drum configurations our designers have come up with over the last six years. The final design has been on the water for two seasons, tested by both racing sailors and cruisers and we are thrilled to get it out on the market. This is a come-back for us into the winch market and an addition to the E40i winch launched 2019."
The production is taking place at Seldén's plant in Sweden and consists of manual operated 2-speed self-tailing winches in sizes 30-66 and electric winches in sizes 40-66. The Electric winches are manual 2-speed winches fitted to a SEL-Bus driven motor pack allowing for a third high-speed velocity.
The World Premiere for Seldén S-series and E-series winches is METS, Amsterdam, November 15-17 (Stand no 01-775). Deliveries are planned to commence in February 2024.
Price example, ex VAT:
S40 manual 2-speed Self-tailing winch: €890
E40 electric Self-tailing winch: €2880 excl. SEL-Bus system