The Our Isles and Oceans programme, which teaches 18 to 35-year-olds to sail, has brought 40 young people from 13 nations to the West of Scotland.
The Our Isles and Oceans 'Ambassadors' – participants in the programme – have come from all over Europe, the Middle East, the Americas, Africa, and Australasia. The programme, which was born from the pandemic, was established to help young people build confidence and combat issues such as anxiety, depression and loneliness.
The Ambassadors work together on board the Clipper Round the World racing yacht along with experienced crew to learn to sail. Each week for the past four weeks, the programme has seen a new group of 10 Ambassadors aboard the yacht, which they sleep, cook for themselves and eat while learning to sail an ocean racing yacht. The Ambassadors have also learned about marine ecology, Scotland's abundant sea and shore wildlife, and had fun – despite experiencing tough winds and driving rain.

Aras Zahir, an Ambassador from the first week of the spring programme, hails from Iraq and currently studies at Glasgow University.
"The toughest moment is that we have got to leave – after being together for a few days, we were really like a family."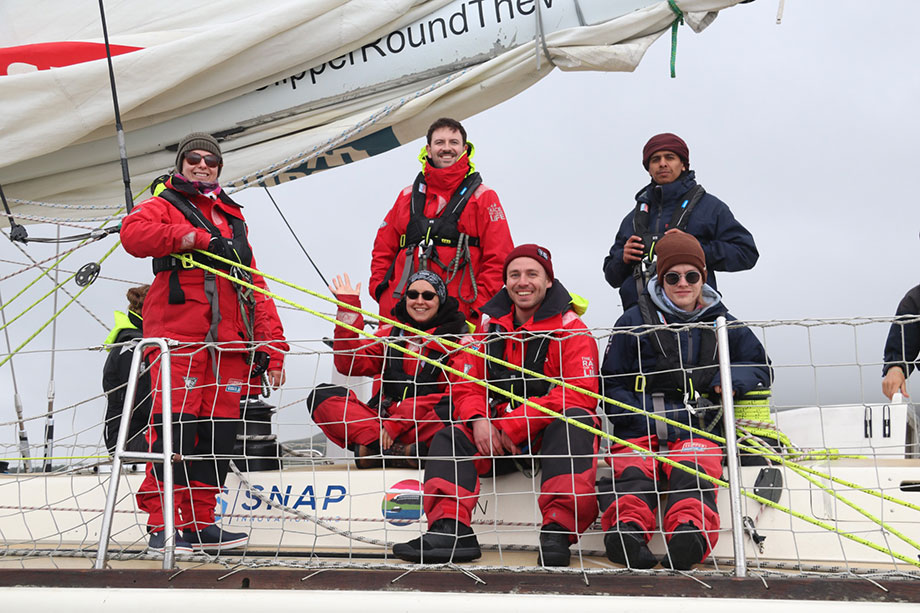 The Ambassadors, most of whom have no previous experience on board a sailing vessel, are challenged to work together as a team in a short time span. Under the direction of the Clipper Round the World Skipper, First Mate and Second Mate, the Ambassadors learn to operate the million-pound yacht.
Our Isles and Oceans was originally born out of the pandemic, aiming to connect young people and teach new skills; to instil confidence and build life resilience. Scottish Ambassador, 18-year-old Jonathan Donnelly experienced his last few years of high school during the pandemic.
"This has been my first big adventure since [the pandemic] and I will not forget it, it has been amazing. It has opened my eyes to a lot more; there is more than just Glasgow, where I am from."
Our Isles and Oceans provides a fully funded week of sailing aboard the Clipper 68-foot yacht to 18 to 35-year-olds from all over the globe. The next programme will commence in the autumn of 2022 with applications opening over the summer.