S6 Marine has been appointed the official Sunreef Yachts Brokerage agency for Europe and the UK.
S6 Marine Ltd was established in 2019 by Founder and CEO Matt Abbiss and specialises in the sale of luxury yachts from 20 to 40m acting as brokers for new build and pre-cruised yachts. Already established as one of the premier large catamaran brokers in the UK and Europe, S6 Marine have closed over €22m Euro of pre-cruised Sunreef yachts in the past six months as Central Agent with an average time from listing to closing an impressive 90 days.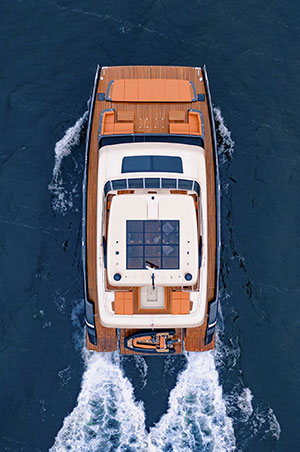 Sunreef Yachts are based in Poland and are manufacturers of luxury, custom catamarans, both sail and power. Each of their yachts are fully-customisable and therefore completely individual to each owner, making every Sunreef yacht unique.

"We are extremely excited to enter into this agreement with Sunreef Yachts to provide brokerage services for the UK and Europe. Having worked with the Sunreef team for over three years now we believe we are now in the perfect position to build on the Sunreef focused brokerage services we currently offer and establish a clear and convenient route for existing  owners to sell their pre-cruised Sunreef and for new owners to join the Sunreef family. We will be able to offer not only traditional brokerage and new build services but also part exchange for those owners trading up to a new Sunreef as well as the possibility of guaranteed fixed price buy back on new yachts," said Matt Abbiss, founder and CEO of S6 Marine.