Following the hugely successful inaugural event in 2022 the Rose Road Association mass swim event returns at this year's Southampton International Boat Show on Sunday 17 September.
The event offers a rare opportunity to swim around one of the busiest ports in the UK past tall ships and superyachts.  The unique swim is already attracting swimmers locally and from further afield and this year Commonwealth swimmer Chloe Golding and Midmar Mile silver medallist, Ashley Hogg will be joining the show to open the event.
"We are so grateful to be able to run the event again this year, working with our event partners ReesLeisure and the boat show team," commented Chloe Atkins, Head of Fundraising, Rose Road Association.

"By taking the plunge in Southampton waters, participants will be helping raise funds to support disabled children and young people with complex needs to take part in the world around them and to experience the special qualities water has to offer.
"We would also like to thank our friends at Mere Plantations who have supported the event from its inception (look out for the unique and sustainably sourced wooden medals), and this year we are excited to offer a fantastic selection of draw prizes donated from the generous team at Dryrobe," Chloe added.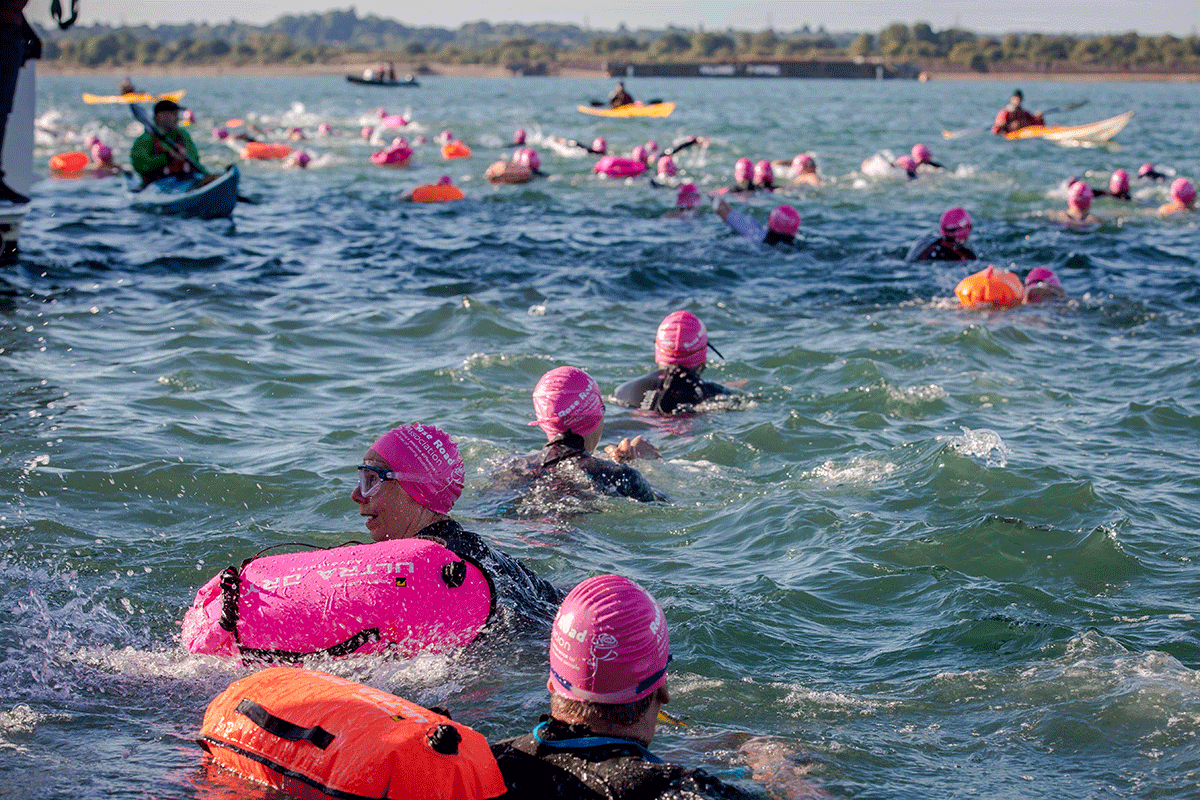 Abi Knapton, Events Manager for ReesLeisure added: "ReesLeisure are excited to be working with The Rose Road Association for a second year to organise the Boat Show Swim. This is truly a bucket list experience in an area where no one can usually swim in. Get involved to support an incredible local charity and cause!"
Whether you want to take on your first open water swim or challenge your personal best the Rose Road Association mass swim event is open to beginners and professionals alike! Access the water from the Southampton International Boat Show pontoons and swim 1km in the iconic Southampton docks.
Location: Harbour Parade, Southampton, SO15 1ST
Date: Sunday 17 September 2023
Time: 7.30am arrival, first swim wave 9am
Registration: £45 plus an optional donation of your choice
All swimmers will be given a free pass to the show, allowing them early entry for the event and the opportunity to enjoy all the show has to offer after the event, plus medal, swim cap and entry to a prize draw.
Plus, Reese Leisure will be on hand to provide expert advice and top tips from their expert open water swimming coach.
There are still a few places left so for more information and details on how to register visit https://www.southamptonboatshow.com/charity-swim/
Raising money for the Rose Road Association
Adding a donation on to your swim registration makes a big splash at Rose Road!
£5 could buy food ingredients and help a young person learn to cook their favourite meal.
£15 could take a young person to the zoo for a day.
£25 could provide an hour's emergency outreach support.
£75 could provide almost 4 hours of extended respite for a family in need of additional help.
If you get sponsorship for your swim, with just 10 pence for every metre you swim you could raise £100 which could help fund a hydrotherapy pool session, giving young disabled people the opportunity to share your love of the water.
However much you choose to donate, you will help a disabled young person to be part of a community where they thrive, feel a sense of belonging and achieve their aspirations! Thank you for your support.
To find out more about the work of Rose Road visit www.roseroad.org.uk
---
Get your ticket
Tickets for the Boat Show can be purchased online at www.southamptonboatshow.com/visitor-information/tickets/
Upgrade your visit and check out our exclusive VIP packages – https://www.southamptonboatshow.com/vip/
The show is open from 10am – 6pm daily except the final Sunday when the show will close at 5pm.