Royal National Lifeboat Institution (RNLI) volunteers and staff have been recognised in Her Majesty The Queen's Birthday Honours 2022 for their roles in helping the charity save lives at sea. 
A former engineering director whose manufacturing initiatives have facilitated significant savings, a long-serving crew member and water safety lead braving icy showers every day for a year, and a fundraiser whose efforts have brought in nearly £720,000 in the past six years alone are amongst those who have been recognised by the RNLI's Patron for their incredible contributions to the charity.
RNLI Chief Executive, Mark Dowie said: "In this Platinum Jubilee year, it is especially pleasing to see both RNLI volunteers and staff from across four of our lifesaving regions recognised in The Queen's Birthday Honours list.

"Between them, these five individuals have amassed a remarkable 165 years of service across a variety of roles from sea-going crew and water safety campaigner to engineering director and fundraising champion, all playing a vital part in saving lives at sea.
"2021 was one of our busiest years on record with our lifesavers rescuing and assisting 53,665 people and saving 408 lives. This is only made possible by the selfless commitment of all our volunteers and staff across the UK and Ireland."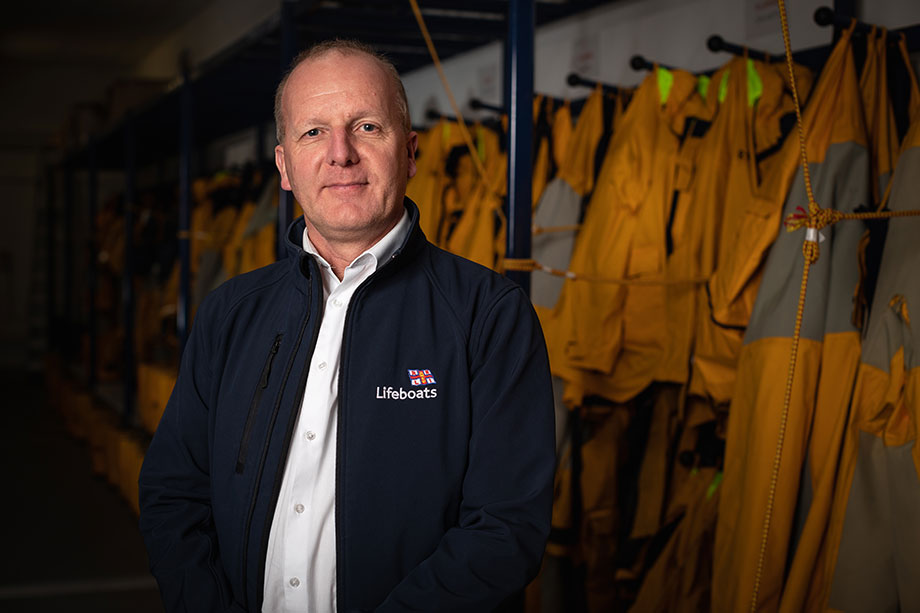 Former engineering and supply director Angus Watson, who retired from his full-time role last October after 30 years' service, has been awarded an MBE. First joining as volunteer crew at Invergordon Lifeboat Station, he quickly immersed himself in station life from operational duties to supporting fundraising activities.
This voluntary frontline experience laid solid foundations for joining the RNLI staff in 1996, a move which would lead Angus to be involved in many significant projects including bringing the production of Shannon class lifeboats in-house and the Severn Life Extension Project (SLEP).
Bringing all-weather lifeboat production in-house has saved the institution around £10M since 2016, and SLEP will ensure the largest and most powerful class of RNLI lifeboat can keep saving lives at sea for another 25 years, while also making a saving on the cost of designing and building a brand-new class and being far more environmentally friendly.
Angus said: "This award is the pinnacle of my career. When you turn your passion of being a lifeboat crew member into a rewarding career and then that's topped off with recognition from The Queen, it's very special. The award is in my name, but it represents the efforts and talent of the entire engineering and supply team. I hope that we've done some good and influenced the history and the future of the RNLI."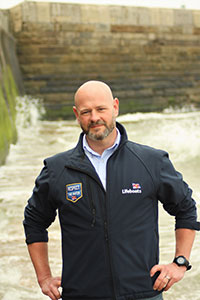 Volunteer and staff member Guy Addington eagerly joined the lifeboat crew at Margate in 1994 as soon as he turned 17, following in the footsteps of his father and grandfather. Now, after 27 years with the institution, he has also been awarded an MBE in recognition of his efforts saving lives at sea directly as a crew member, in his role as water safety lead for the South East, and his unique year-long fundraiser. Since September 2021, Guy has been taking freezing cold showers in his back garden come rain, snow, sleet or shine, and is aiming to raise £10,000 for the RNLI.
Guy said: "I work for the RNLI because I'm passionate about what we do. I'm proud of the organisation, and I'd like to think I've been involved in something that's made a difference. I'm delighted and proud to have been considered for this accolade."
As a volunteer crew member, he has launched 326 times on service, 320 times on exercise, aided 378 people and saved 13 lives, and as water safety lead has overseen the launch and development of many lifesaving initiatives.
"It's my birthday this weekend, as well as being the Platinum Jubilee, so it's going to be pretty special," Guy added. "I'll be relieved because I'll be able to tell my mum at last."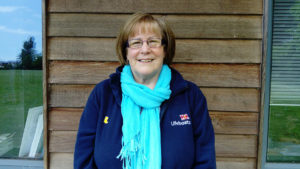 In recognition of her incredible fundraising efforts for Torbay lifeboats, Lynn Spillett has been awarded an MBE for voluntary services to the RNLI. In her 16 years of fundraising for the Brixham Lifeboat Guild – now Torbay Lifeboat Fundraisers – she has organised over 2,500 events, raising more than £718,000 in the past six years.
Always conjuring up clever ideas to raise vital funds for the charity, during the first Covid-19 lockdown in 2020 she turned her hand to virtual fundraising. Her 'lose-5lbs-for-£5 activity' raised £75,000 alone in a year when many other community fundraising efforts ceased.
Lynn said: "I still can't believe that I'm getting an award for doing something that I love. The RNLI has always been close to my heart, and I was fortunate enough to be able to retire early to become the chair of my local fundraising group. I could see the potential of what we could do. It's an amazing feeling to be receiving this recognition for doing something I'm so passionate about."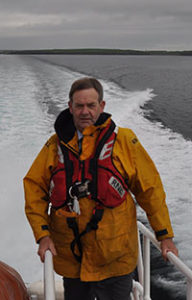 Part of the fabric of the RNLI on the Isle of Lewis, John J MacLennan has been an integral part of the organisation's lifesaving in the Outer Hebrides for more than 50 years, serving as sea-going crew, Deputy Launching Authority and now Chair of the Lifeboat Management Group at Stornoway. He has been awarded an MBE for his services. A devoted ambassador for the RNLI, he helps maintain a positive presence in the Western Isles as a Community Presenter, raising awareness and funds for his local volunteers and the wider RNLI.
John said: "I am both genuinely moved and surprised that people consider me worthy for nomination for this honour. I am accepting the award on behalf of all of the Stornoway Lifeboat Station Team, past and present, in recognition of their professionalism, dedication and commitment to the RNLI. The Stornoway Lifeboat is deeply woven into the very fabric of our Island Community and I wish the coxswain, crew, guild members and supporters continued success."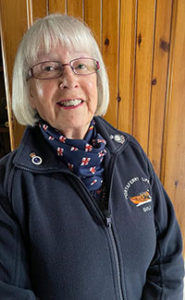 Volunteer Patricia Browne has been awarded a British Empire Medal for her 42 years of service to the RNLI. First joining the institution in 1979, at Portaferry, County Down, shortly before the town's lifeboat station was officially established in 1980, Patricia has held the position of Chair of the Portaferry Fundraising Branch for 27 years.
She said: "I am honoured and delighted to be selected for this prestigious award. With a family that frequently swim, paddleboard, fish and sail, it is reassuring to know that the competent and brave crews of the RNLI are there if the need arises. I greatly appreciate this opportunity to pay tribute to them, to our fundraising team and the people who support us."
Under her leadership, the Portaferry Fundraising Branch has raised over £221k for the RNLI in the last 10 years. With an effervescent personality, she is the driving force behind the branch, bringing out the best in her fellow members.
Also recognised is RNLI Clinical Operations Manager Richard Faulkner, who is being admitted into the Order of St John for services to event communication and clinical development for his work with St John Ambulance.
---
For more information on how to volunteer for the RNLI, go to RNLI.org/support-us/volunteer
To donate to the RNLI, go to RNLI.org/GoDonate