This year MB Boats is celebrating 60 years in the boating business.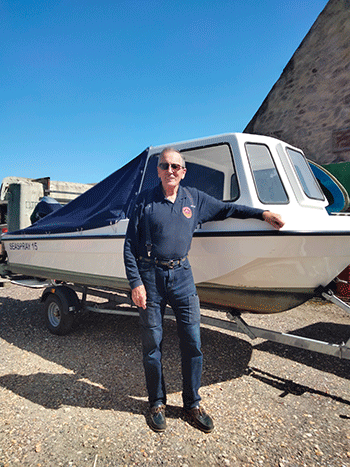 Michael Brackenbury started in April 1963 as crew on a superyacht in the Mediterranean. After working on several different yachts, he returned to the UK and commenced work in the Hamble yard of Bruce Campbell, powerboat designer as a glassfibre boatbuilder. Having done this for a few years, an opportunity arose for Mike to start his own business, which he did in 1969 along with a business partner. This company still exists today and is as busy as ever making marine and industrial mouldings on the Isle of Wight.
Mike went on to work for various marine based companies as an area sales manager before moving to Aberdeen in 1975 to supply boats, engines and equipment to the oil companies and related businesses operating in the North Sea. In 1999 Mike returned to the South Coast and purchased a yard on the Isle of Wight, taking control once again of the glassfibre business and manufacturing his own range of Seaspray dories, Coastworker boats and Microboat tenders.

Mike proudly boasts that he has now made over 2,000 boats in his time in this industry and has enjoyed every moment of it. The boat business is full of very pleasant people, suppliers and customers alike, who he has worked with over many years and has established a great number of friendships.
Mike has been asked many times "why don't you retire?" And he replies "why should I, when I enjoy what I am doing and have a good reason to get up in the morning. I will keep on working for as long as possible,"