A new marine academy that aims to close the skills gap and meet the demands of a changing marine and maritime sector has officially opened on the banks of the River Dart.
The South Devon College Marine Academy is based on an historic former boat building yard, within Premier Marinas' £75 million development, and will offer state-of-the-art facilities to all its students.
Sarah Kenny OBE, chair of Maritime UK, keynote speaker at the opening event acknowledged the hard work it had taken to get to this point. "These sort of facilities don't come about by magic," she said.

"If anyone wants to know why this college exists and why it matters it is the difference it can make not just in terms of young people's lives but also the impact they can have on other people in terms of their training and their development and the local economy and broader economy."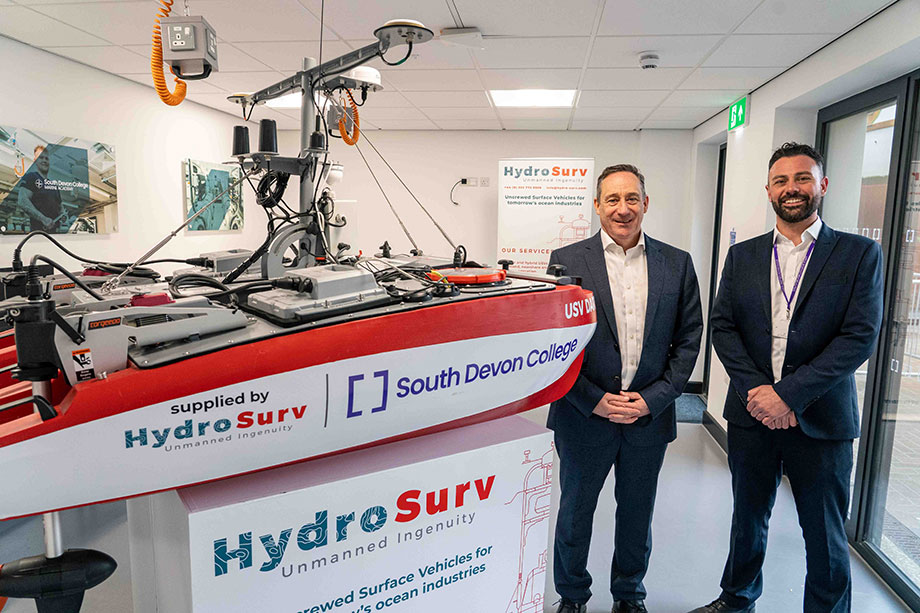 The new South Devon College Marine Academy has been 10 years in the planning and became a reality when Premier Marinas acquired the site and supported the development of the specialist training facility.
"The opening of this building is not only exciting for our current learners who now have access to top class facilities, workshops, class rooms and training space on the water's edge, but also for the learners of the future and those who have been at the forefront of our conversations as we develop a relevant, growth focused and robust curriculum aiming to support marine and maritime growth in the South West and further afield," said South Devon College Principal and CEO, Laurence Frewin.
Marine courses at the new academy span Further Education, Apprenticeships, Short Courses and Degree Level Study with students aged from 14 upwards.
"The curriculum is designed to be accessed by all, inclusive of age and importantly to meet the needs of industry, increasing employability and progression opportunities," said South Devon College Assistant Principal, senior leader with strategic responsibility for the Hi Tech, Digital and Professional curriculum, Steve Caunter.
"Ultimately our aim is to provide a talent pipeline of creativity, engineers, a digitalised generation, entrepreneurs and leaders that will support the aspirations and success of South Hams, Torbay and the wider community."
Also speaking at the opening event was former student and now employer partner with South Devon College, Matt Parsons.
Matt started his journey with the college when he was 14 years old on a Young Apprenticeship.
"I did one day per week at a work place and one day a week at college learning basic machine skills like lathing," explained Matt who now works for NautiBuoy Marine.
"I did two years of that and was then offered an apprenticeship cadetship with South Devon College and because they maintained their own fleet, ribs sailing yachts and other displacement vessels, I was able to complete a marine engineering apprenticeship for Level 2 and Level 3. It was brilliant as we had hands on experience of working on engines but also the college side of things."
Back then the marine academy had just eight students, now it has more than 500, with a curriculum that meets the needs of learners, employers and the local and wider community.
The opening of the new South Devon College Marine Academy is a milestone moment in the history of the college, which is celebrating its 90th birthday this year.
"We feel very lucky to have the support, the investment of time, innovation and funds from our stakeholders, including Premier Marinas, as well as the incredible college staff and the local industry, and we all look forward to a bright future," said Laurence Frewin.