We are just days away from the first ever London Luxury Afloat showcase when some of the most luxurious sail, power and superyachts will be descending upon the iconic St. Katharine Docks, London (21 – 24 April).
The 'mini Monaco' event brings together some of the finest yachting brands in the world, providing buyers who are looking to purchase their first luxury yacht or seeking an upgrade, the perfect opportunity to view these magnificent vessels side-by-side in the heart of the city.
"We are really excited to be able to bring this new showcase event to London," commented Lesley Robinson, CEO, British Marine.  "We have some the finest luxury sail and motor yachts attending the show, which we are sure will whet the appetites of the discerning buyers who visit."

Whether you have a penchant for power or prefer to set sail, London Luxury Afloat brings you the best of both worlds.
If sailing is your passion, then the stunning yachts from Oyster and Hallberg-Rassy are sure to entice.  Be one of the first to set foot on board the new Oyster 495, making its world premiere at London Luxury Afloat.  Visitors will also be privy to the first public appearance of the new Oyster 595, alongside the stunning Oyster 885 'Clare' and the award-winning Oyster 565. While Hallberg-Rassy, internationally known for producing high quality blue water sailing yachts, will be showcasing the brand-newHallberg-Rassy 57.
Alongside these stunning sailing yachts will be a whole range of prestigious motor yachts from leading brands including Sunseeker, Fairline, Pearl Yachts, Azimut, Falcon and Ryck.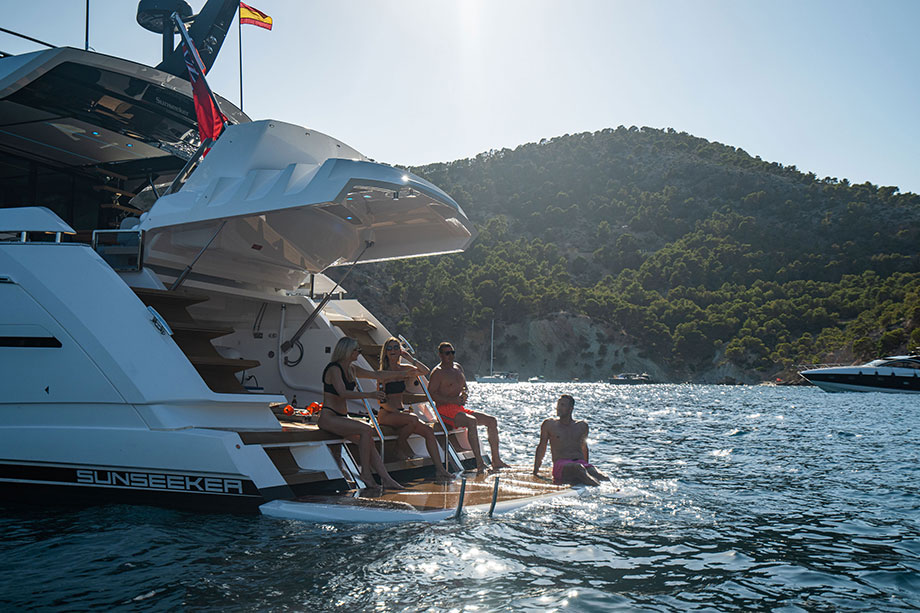 Sunseeker will be showcasing the Sunseeker 65 Sport Yacht, Sunseeker 76 Yacht and the Sunseeker Predator 74 XPS offering striking design, luxurious interiors and exceptional performance.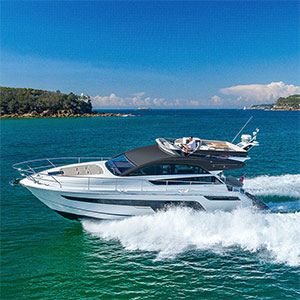 If you're looking for a motor yacht that is ready to take you places and take you there in style then check out the range of Fairline motor yachts that will be on display including the Fairline F//Line 33, Fairline Squadron 50 andFairline Targa 45GT.
While Azimut promise elegance, space, agility with the Azimut 53 and if you're looking for a more sporty design then the Azimut S6 might be more your style.
Next in the line-up are Pearl Yacht's Pearl 62 offering contemporary design alongside cutting edge technology, while the Ryck 280 is trailerable and can follow you wherever you want to enjoy your next break.
The final two yachts confirmed in the London Luxury Afloat 2022 are something a bit different.  Bridging the gap between performance and ocean preservation while using sustainably sourced materials, Falcon will be showcasing 'Miss Wonderly', a stunning fully custom 10.6m self-charging, plug-in hybrid limousine yacht tender, which has been crafted with passion.  It is truly something to be seen!
While guests looking for a more unique residential experience should check out Float8's 'Float1' which boasts two double bedrooms, a shower room, galley kitchen, open plan living and dining area, and front and rear decks, with a roof deck as one of its most appealing features.
View the full line up of exhibitors at www.londonluxuryafloat.com/exhibiting-brands
"One of the unique features of this show is that if you live in the city and you're short on time, London Luxury Afloat provides a unique opportunity to view a wide range of prestigious yachts right on your doorstep.  While if you're visiting from further afield then where better than the heart of London to enjoy a day viewing these incredible craft, before enjoying all the city has to offer," added Lesley.
To complement the impressive line-up of yachts on display, there will be selective shoreside displays featuring smaller craft, products and services including Helm Yachting Holidays, Raymarine, Ultimate Stream,Waterlodge UK and Fliteboard, the perfect 'accessory' for any superyacht.
Ticket holders will also have exclusive access to the London Luxury Afloat floating VIP area, where they can sit back and relax with a glass of champagne or indulge in some fantastic street food while contemplating just which yacht to buy!
While St. Katharine Docks, central London's only marina, provides the perfect backdrop offering a vast array of bars and restaurants from French classics to authentic Turkish cuisine, Dim Sum to the freshest and finest shellfish, seafood and fish from across the British coast, so visitors can really make the most of their visit.
Get your ticket
For marina access visitors will need to purchase a London Luxury Afloat ticket, while access to shoreside exhibits is completely free of charge. 
Marina access tickets cost £45 for adults, with children 15 and under free with an adult ticket holder. Tickets available at –https://www.londonluxuryafloat.com/tickets
For more information about London Luxury Afloat visitwww.Londonluxuryafloat.com 
London Luxury Afloat is brought to you British Marine, the team behind the hugely popular Southampton International Boat Show.
Find out more about St. Katharine Docks at www.skdocks.co.uk