This year's Heritage Open Days, 9 – 18 September, features 23 new, interesting events coming for Gosport residents and visitors to enjoy. 
Some are linked to Gosport's Astounding Inventions such as the first commercial yachts, oldest diving helmet and ovens where ships biscuits were made. Other new events are at Explosion Museum and the famous Submarine museum.
12 events have been designed to appeal to children and families. These include a chance to see WW2 m
odel ships and military vehicles action, explore Passageways and Alleyways of Gosport High Street and a children
'
s walk at the Submarine Museum to see John Holland
'
s Incredible Invention. Favourites like
a
ride on a traditional Provincial bus and a visit to Fort Brockhurst are also in the programme.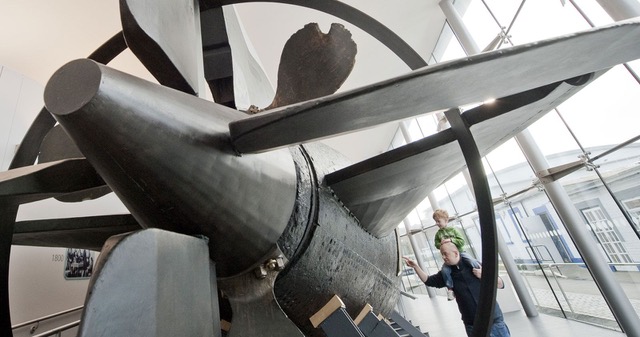 While new walks, one featuring the dark side of Gosport featuring Victorian erotica, smuggling and press gangs and another seeing inside the only gunboat yard to have been built by the British Navy, are available.  Visitors can also see inside the Gun Powder store near Explosion musuem, the Powder Monkey Brewery, and learn about the history of brewing.
Some new walks have been added such as a new self guided walk to discover the Ghosts of Haslar using QR codes on a pop up trail. Meanwhile old favourites like Fort Blockhouse, the Institute of Naval Medicine and aircraft and museum's at HMS Sultan will be available again.
Terry Rhodes, Chair of Gosport Heritage Open Days said: "Once again, we have a great range of events, most of which are led in-person by volunteers who have a wonderful passion for their heritage subject and greatly enjoy sharing their knowledge with visitors.  A few are self-led and some digital, but all will r
eflect the rich and diverse cultural heritage of Gosport and its communities.
  With our printed Programme due out in early August, our volunteers will be busy getting the information out into the Community.  If you have a couple of hours spare at the weekends during August and would like to help on our promotional stand, please contact
volunteer@gosportheritage.co.uk
."