The excitement is mounting with just a few days to go until the annual Round the Island Race welcomes more than 6,000 competitiors to race around the Isle of Wight on 25 June.
The first start is scheduled for 0800 and the starting sequence will be completed by 0930 as the fleet heads west to the stunning Needles.
The race management team led by Dave Atkinson at the Island Sailing Club said: "The Club is looking forward to welcoming our competitors from around the country and from overseas to both the race and the Race Village in Cowes. Our forecast is looking good and we're hoping everyone will enjoy the spectacular race."
The official Weather Briefing will take place at the Island Sailing Club on 24 June at 1700.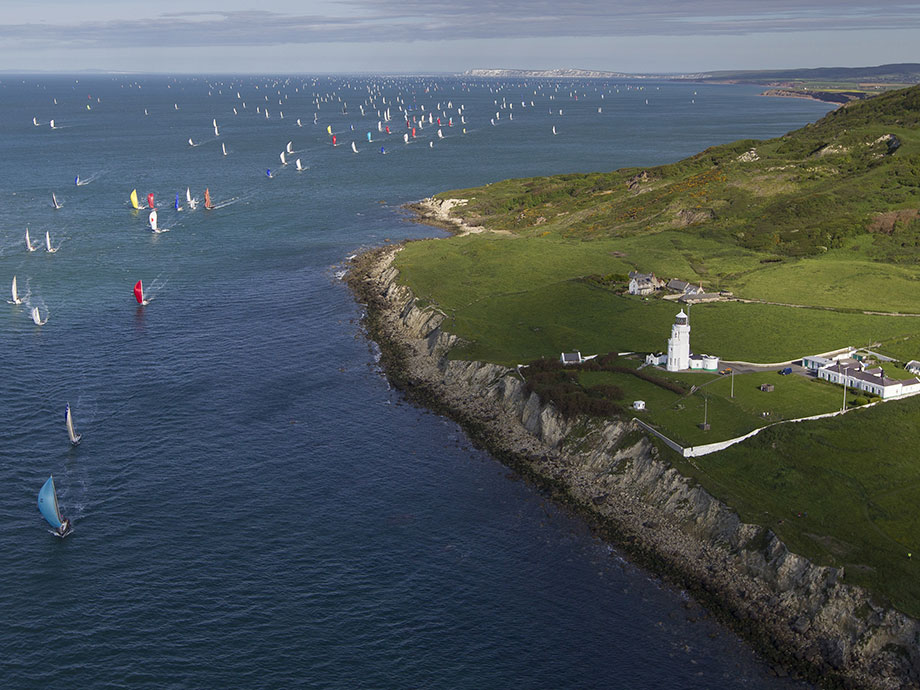 The race which attracts a multitude of boats, from Open 50s to Hunter Impalas, always lives up to its ethos of a 'Race for All'. It is certain there will be a fierce battle between the nine Cape 31s, all hungry to win the Cape 31 Trophy and a General Purpose Marathon watch.
Competitors taking part and those watching from home can visit the Tracking Page of the event website (www.roundtheisland.org.uk) and watch the race using the easy-to-use Race Viewer. As well as seeing the full race unfold live and follow the text commentary, specific boats can be highlighted and tracked as they progress around the 50nm course.
For visitors to Cowes over the race weekend or those watching the race from one of the vantage points around the Island, a Spectator Guide on the event website provides details of all the shoreside activities and a handy map, with a table of times at which the boats will pass different points during the race.
This year, the Island Sailing Club are staging an Official Race Village in the Cowes Yacht Haven. It is free to enter and will welcome all competitors, supporters, spectators and visitors to enjoy drinks, food and bands from 1600 on Friday 24 June until Sunday at 1400. Race Partners (Marathon Watch, B&G, Helly Hansen) and the Island Sailing Club will have stands offering race support, discounts, games and giveaways.
---
For race information and the Race Day Blog visit the event website www.roundtheisland.org.uk and for all the latest news follow on social media @roundtheisland and #RoundTheIsland #RaceForAll.