Boatshed.com has extended its franchise operation to Puerto Calero, Lanzarote and Cape Town, South Africa, giving it a foothold in more than 70 locations in 18 countries. 
In addition to its new locations, the company supports 120+franchisees and brokers across Europe, Asia, North America and the Caribbean, who collectively sell more than 1,000 second hand sail and motorboats a year.
Founder Neil Chapman says his goal is to have Boatshed represented in every port around the world and his business model, to combine local knowledge and expertise with 'the best technology available', is helping him achieve this.

He said: "It is great to be represented in Lanzarote and South Africa; Boatshed is lucky in that we consistently attract talented people who not only invest in the franchise network, but utilise their skills, experience and knowledge to benefit the Group.
"This, coupled with our transparent sales process, dashboards and internal platforms save brokers' time, enabling them to sell boats 'twice as fast' as anyone else. Once brokers have checked the boats they want to list, sharing 'warts and all' photos and videos with a global online audience, AI tracks registered users' behaviour, including the brands they prefer and models to recommend, prompting brokers when to intervene and contact them."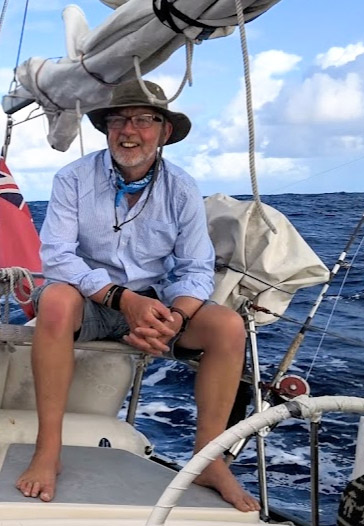 Founded in 1999 with its HQ in Gosport, Neil believes Boatshed.com has revolutionised boat sales: "Relevancy is key; no other yacht broker can track the behaviour of over a million active users and identify which customers want to talk about buying a boat now, who is at the research stage and who wants to be left in peace. This and our transparency is why we sell more than 70 per cent of the boats we list. And being able to run the business from portable devices allows partners to spend less time in the office and more time supporting sellers and buyers."
Slovenian catamaran owners David Soberl and Katja Gorjup will run the franchise in Puerto Calero, having spent years cruising, delivering and maintaining boats in and around Turkey, Greece, Spain, the Caribbean and east coast of America. David is a former deck officer and Katja, a lawyer.
Ocean sports enthusiasts Bruce Stirk and Lisa Malherbe will represent Boatshed.com in Cape Town. Bruce owned a boat brokerage for over a decade and has competed in international sailing championships and Lisa co-owns a sailing school at the Royal Cape Yacht Club where she lectures and instructs novice sailors on how to cope with the extreme conditions around the Cape of Storms. Her background is in industrial manufacturing and blue water sailing.
---
To find out more about the Boatshed.com franchise visit www.boatshedbusiness.com