Win Riviera 40 Years of Evolution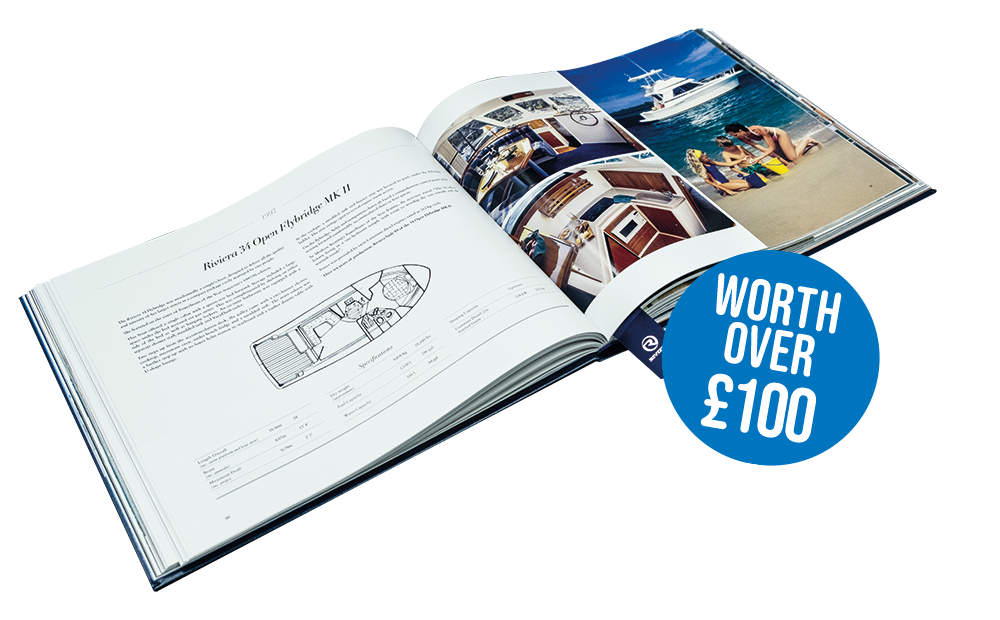 We have a copy of Riviera – 40 Years of Evolution (Limited Edition) to give away to one lucky reader.
Riviera is celebrating more than 40 years and the launch of more than 5,800 yachts with the publication of a limited-edition, full-colour and fact-filled coffee-table book.
Riviera – 40 Years of Evolution is a 280-page hard-bound book charting the course of Riviera from a small factory in the northern beaches district of Sydney in New South Wales to the Riviera we know today.
The book travels through time to follow the story of Riviera from humble beginnings to great international demand, through changes of ownership, the tumult of the global financial crisis and its rise to world-class yacht-building status under the Longhurst ownership.
Each of more than 100 individual models – from the very first 38 Open Flybridge launched in 1981 to the 78 Motor Yacht that premiered in March of this year – is described in detail including photographs, layout drawings, specifications and production information, as well as comments by well-known boating journalists.
Riviera owners and enthusiasts are sure to delight in the archival record of numbers of each model built and the number of years each was in production. A 42-year timeline at the end of the book lays out every model over every year – a real treasure trove of reference data.